Camping with cottages Netherlands
If you are looking for a comfortable accommodation that meets all your needs, come to our campsite with cottages in the Netherlands. At De Kleine Wolf you have a wide choice of different cottages. This allows you to experience the real camping feeling at our campsite, without having to bring your own tent, trailer tent, caravan or motorhome. Besides our beautiful accommodations, you can of course always use our many facilities, such as restaurant, supermarkt or swimming pools. You can choose from one of our accommodations, from basic to luxury!
Discover all the cottages at De Kleine Wolf
Our accommodations
Enjoy a well-deserved vacation in one of our luxurious accommodations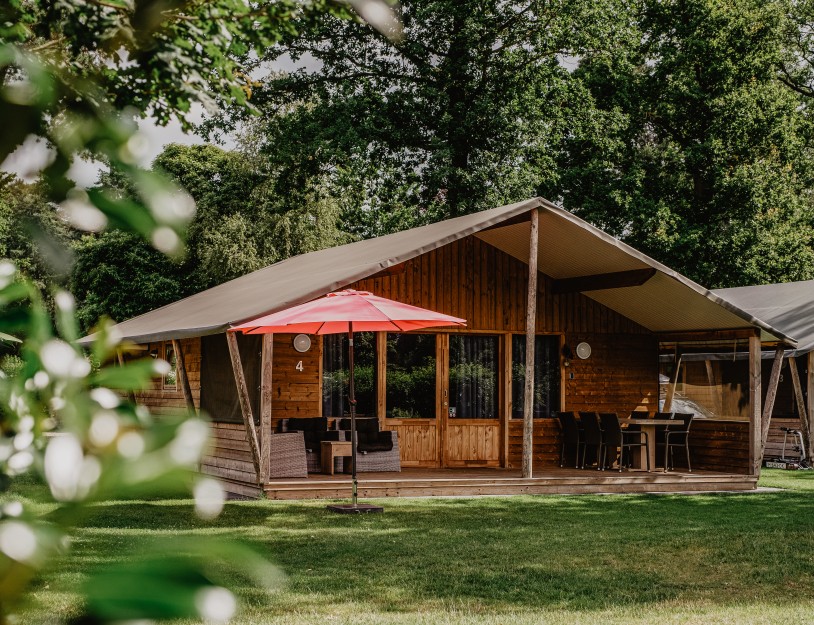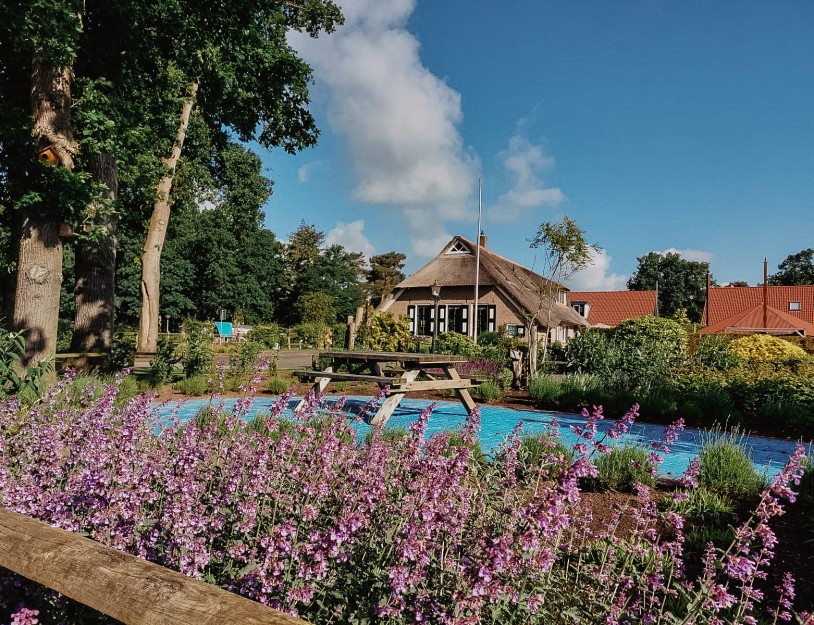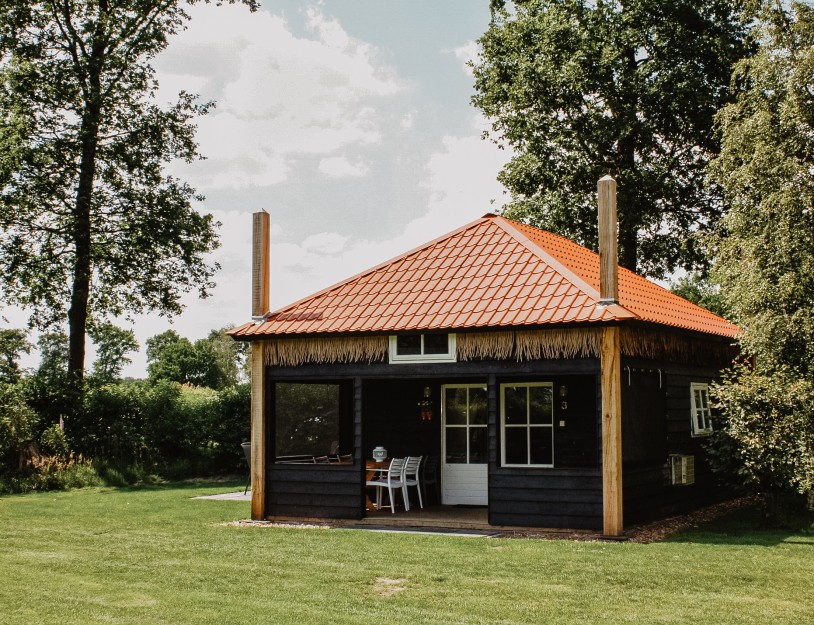 Book one of the cottages in the Netherlands
Did you get a good impression of the different cottages offered by De Kleine Wolf? Or would you still like some more information about the different accommodations? That is possible, feel free to contact us. If you have made your choice, don't wait any longer and book your stay at our campsite with cottages in the Netherlands right away.
Why camp at De Kleine Wolf?

De Kleine Wolf tackles the real camping feeling in a big way. We believe the real camping feeling is in the little things: a special surprise, your child(ren)'s smile and time for yourself. We tackle these things big and that makes us unique. What someone else finds very special, we often find quite normal. Together with our guests we make the campsite. This is why we have been taking time for your leisure for 3 generations. Our spacious pitches are situated sheltered among the trees on cozy lawns or among the beautifully landscaped canals. With or without a car or in the sun or shade.

I would like to go on vacation with the dog. Is my dog allowed in the campground?

Dogs are allowed only west of the entrance (with the exception of Pheasant 1 to 29 and 73 to 105). A maximum of 2 dogs per pitch are allowed and dogs must be leashed. In the rental accommodations dogs are unfortunately not allowed.

What facilities are there for my dog?

At the edge of the campsite there is a dog toilet and in the sanitary building at camping field the Pheasant there is a special dog shower. In addition, the campsite has 80 hectares of woodland where you can take a nice walk with your dog.

What does the private bathroom consist of?

The private bathrooms are equipped with a shower, toilet, sink, designer radiator and on the outside is a dishwashing area. Moreover, the bathrooms are luxuriously and tastefully decorated with all conveniences at your fingertips!

What does the private bathroom Deluxe consist of?

The Deluxe private bathroom is luxurious and industrially decorated with all conveniences at your fingertips. Step directly from your camping equipment onto the warm floor of your own bathroom. The deluxe sanitary facilities are equipped with skylights, so you can shower with a view of the starry sky. The outside is equipped with a dishwashing area.