Always something delicious!
Do you like freshly baked warm rolls for breakfast? The campsite supermarket not just offer a wide range of freshly baked rolls but also groceries such as fruit, vegetables, meat, and dairy products.
Always something delicious!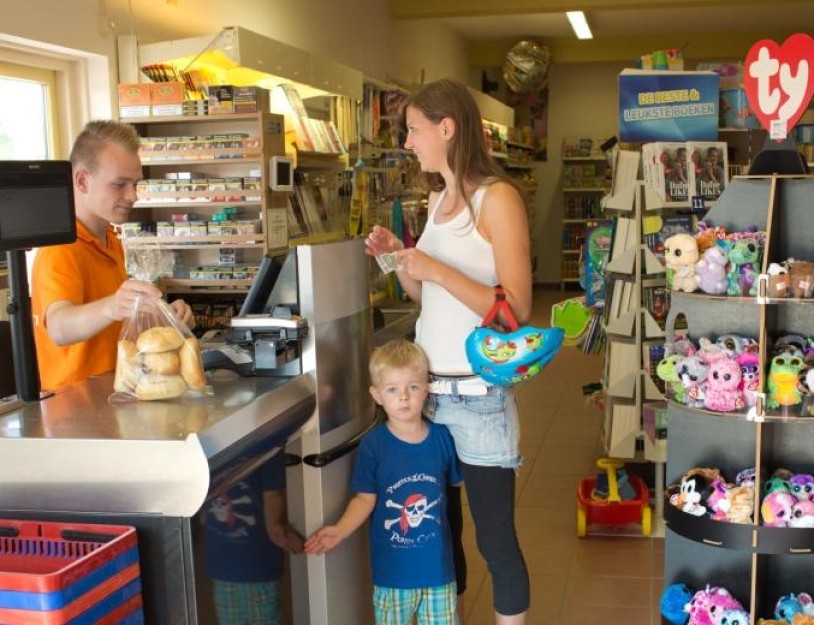 Perfect for the barbecue
Do you prefer to barbecue? Our supermarket has everything you need to make your barbecue complete
We have several kinds of meat, fish and poultry, fresh baguettes, delicious salads, and a great bottle of wine. You can also get practical things like gas bottles up to 5 kilos and charcoal.
Apart from a wide range of groceries, the supermarket also has a small assortment of non-food items such as newspapers, magazines, cigarettes/tobacco, gas bottles, angling gear, swimwear, souvenirs, and, of course, camping necessities.
Our facilities
Lots to do at De Kleine Wolf