Modern, luxurious sanitary facilities at De Kleine Wolf
There are three sanitary buildings spread over the campsite. All sanitary buildings have modern and luxury units which offer excellent privacy through the use of thick doors and walls that reach from the floor to the ceiling. Additionally, all sanitary buildings have underfloor heating and include facilities for toddlers and small children, family showers, baby rooms, and washing machines (the latter can only be found in the building at camping field Fazant).
Jacuzzi with a starry sky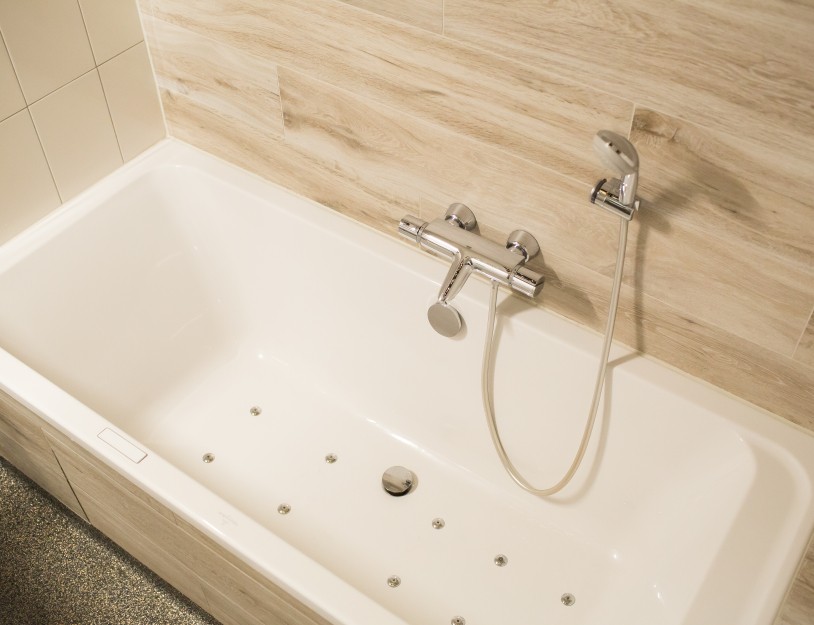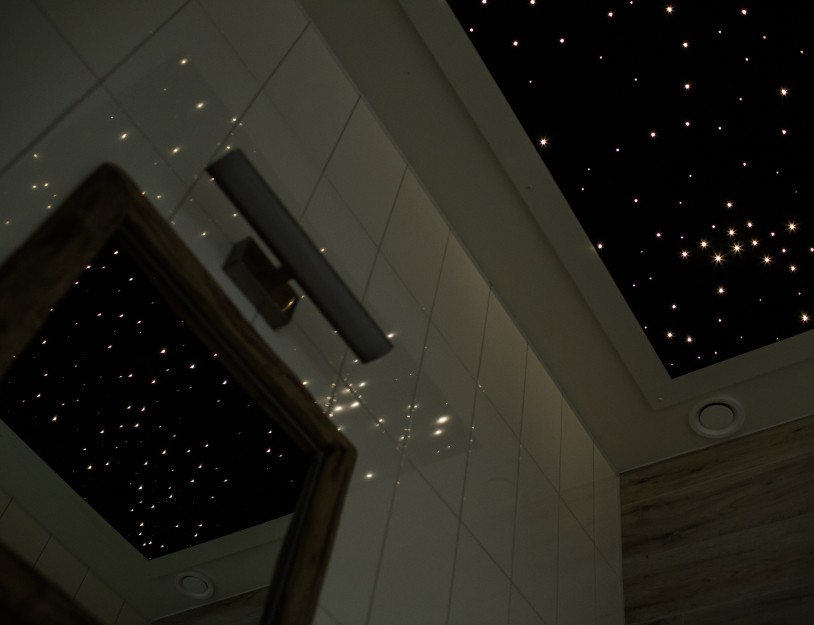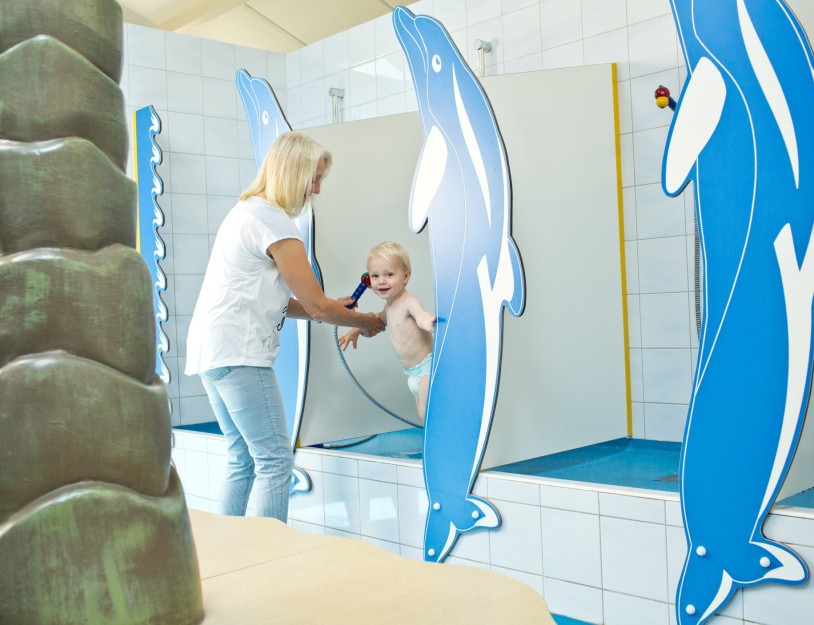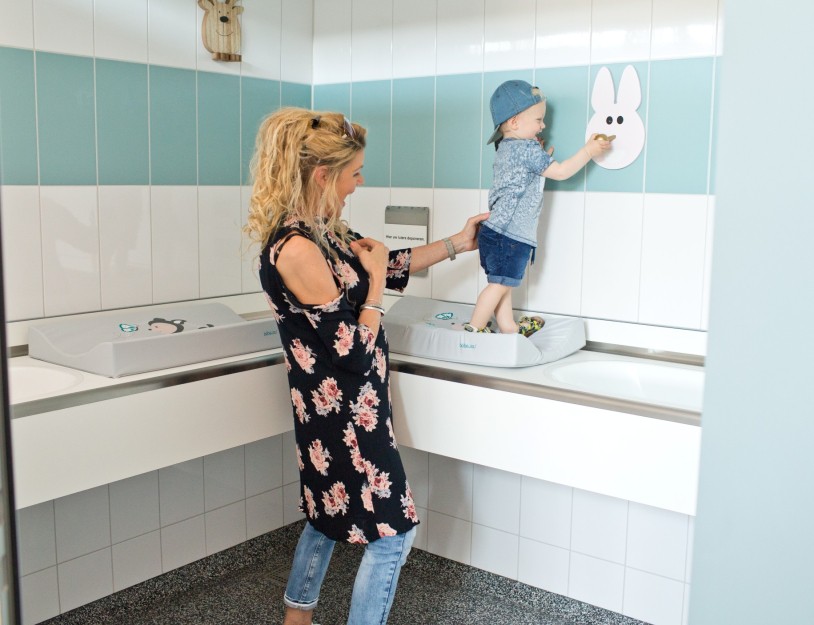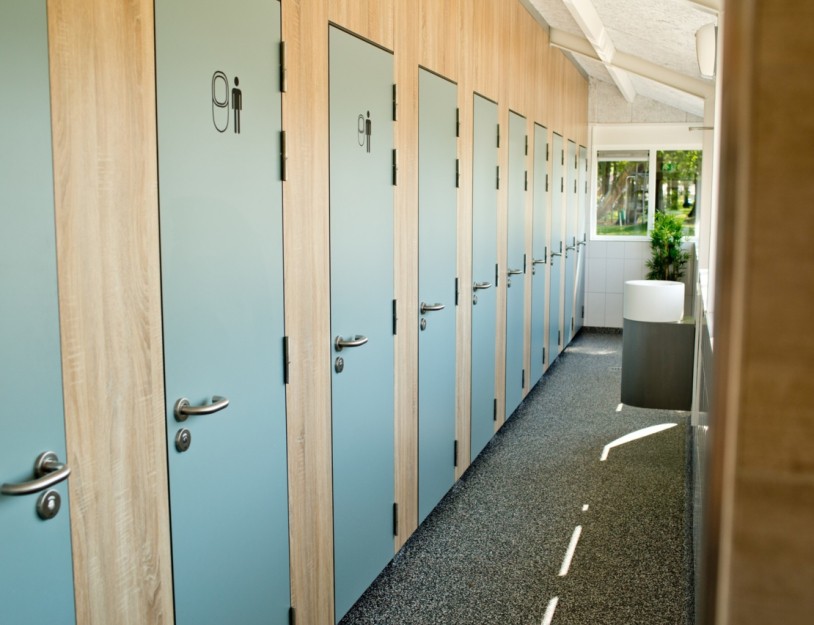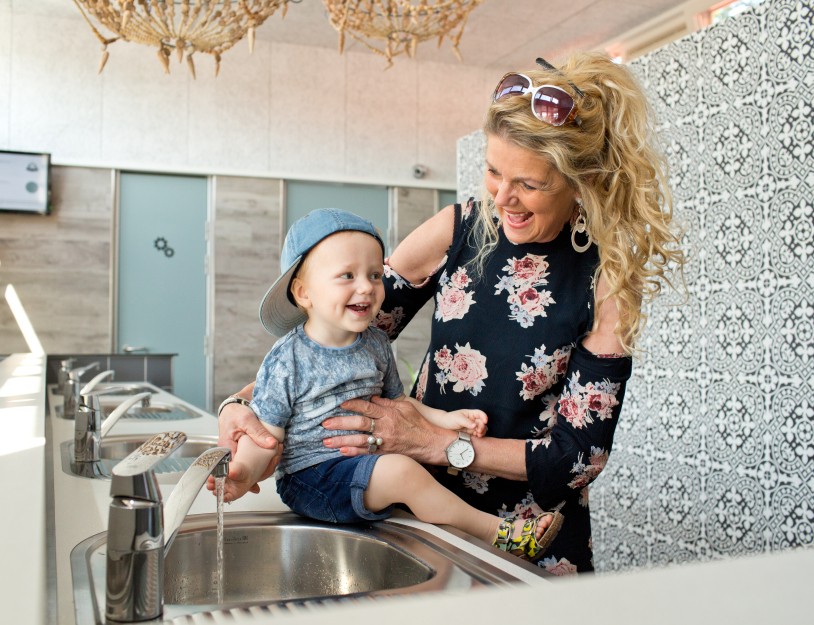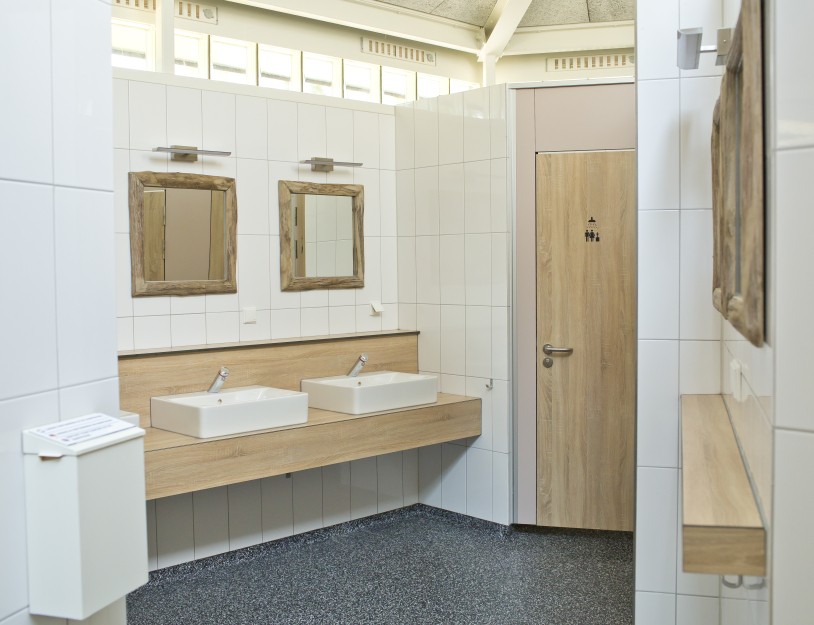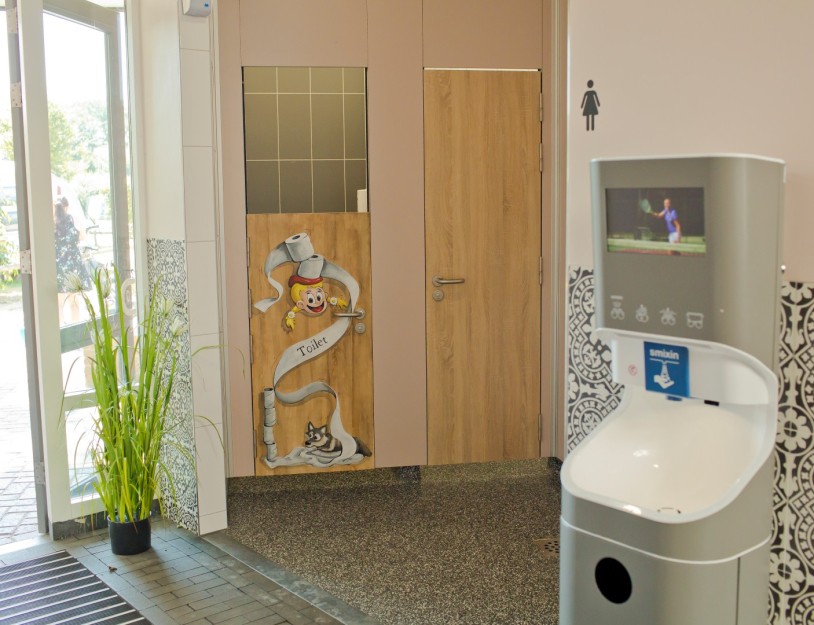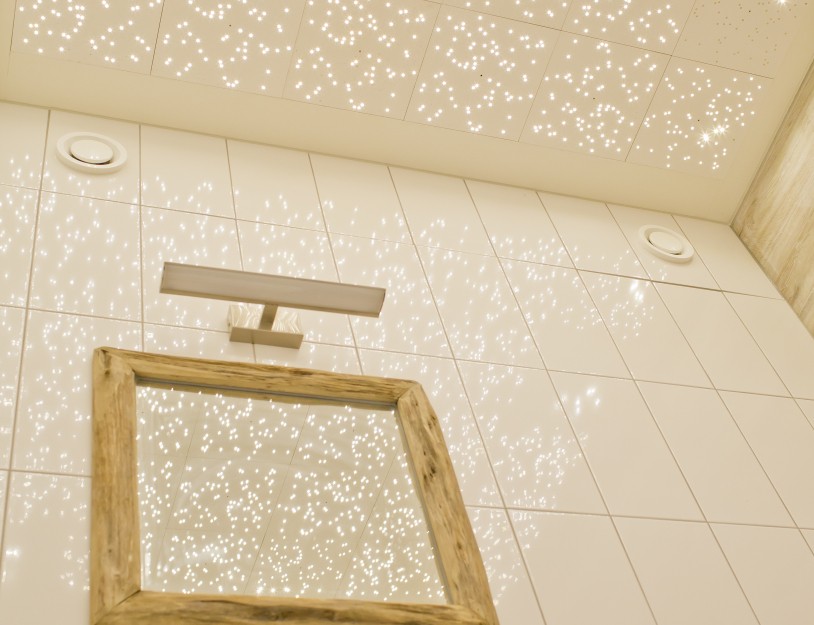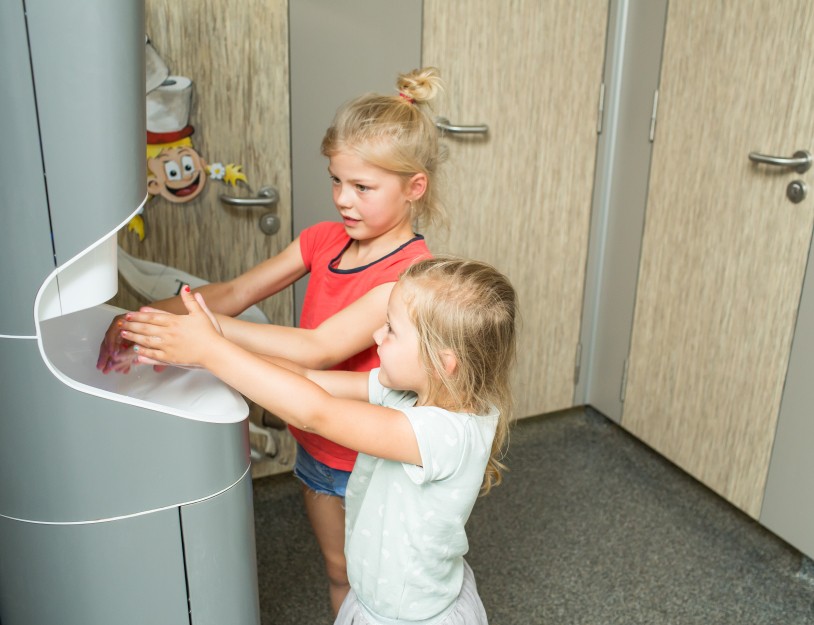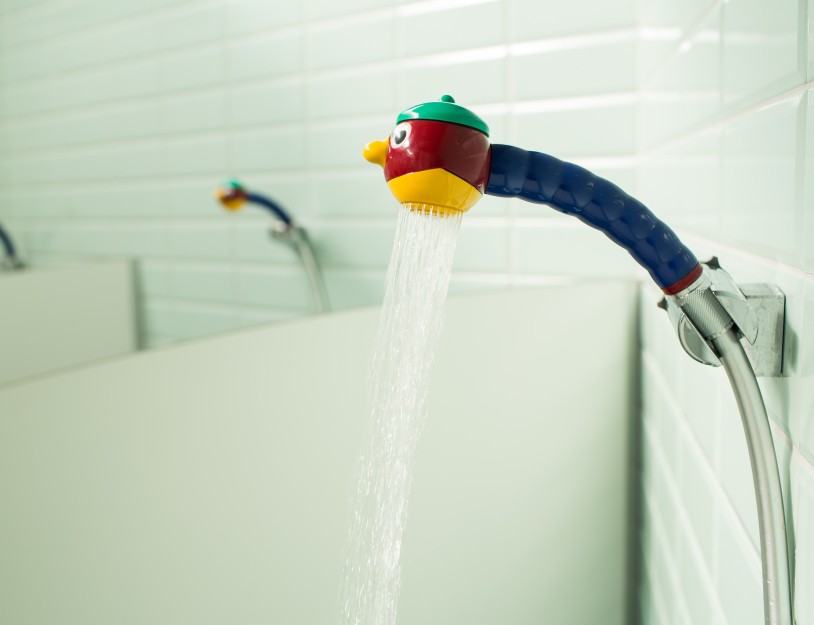 We give attention to all guests
Fully furnished, heated sanitary buildings
In the two sanitary buildings at camping fields Koolmees and Braamstruik, you can find a delightful bubble bath with a starry sky, where you can completely relax after an active day. In the past three years, all sanitary buildings have been completely renovated. This means that you can expect very luxurious and modern five-star sanitary facilities at De Kleine Wolf. We are ensuring you, your privacy is our main goal. As a result, all bathroom stalls have walls that reach from the ground to the ceiling, sturdy doors and their own ventilation system. In the sanitary buildings near camping fields Fazant and Koolmees, you can find toilet facilities for disabled guests.
Privé-sanitair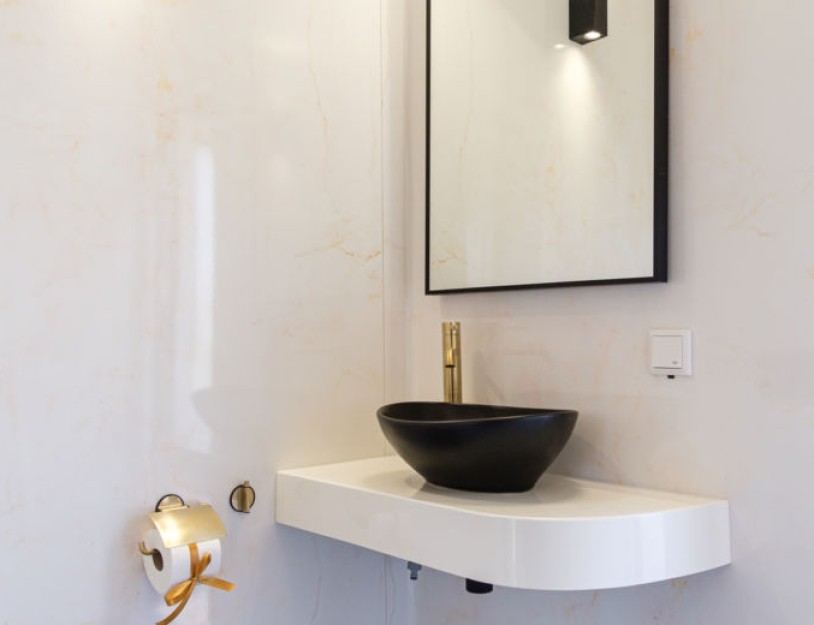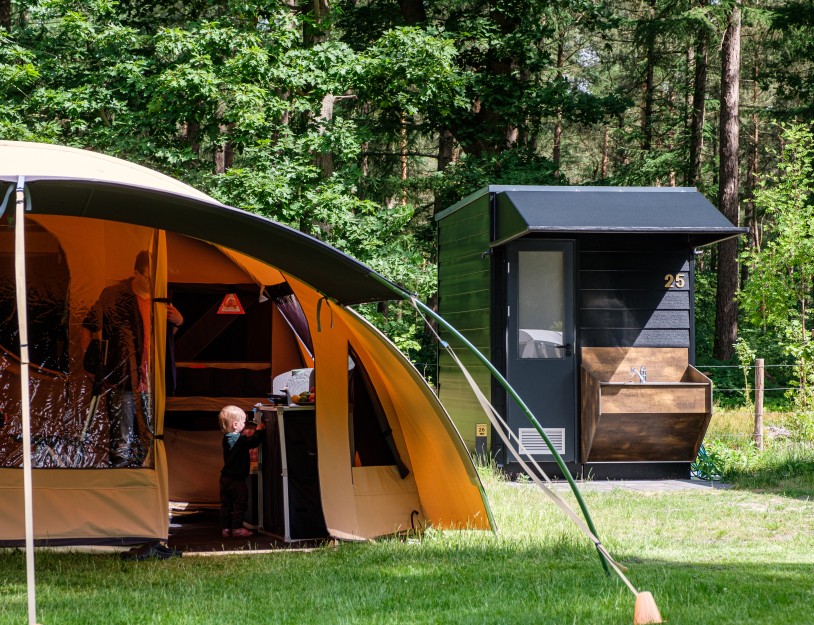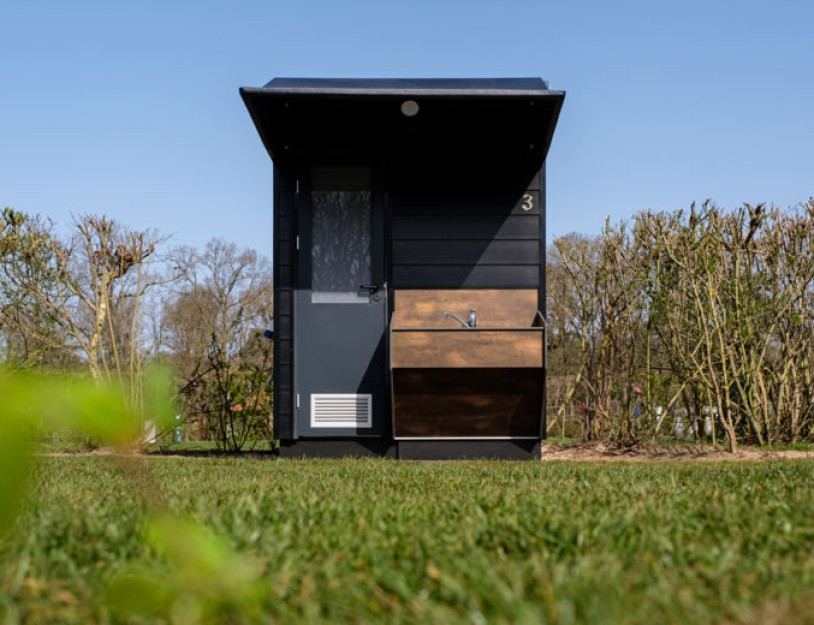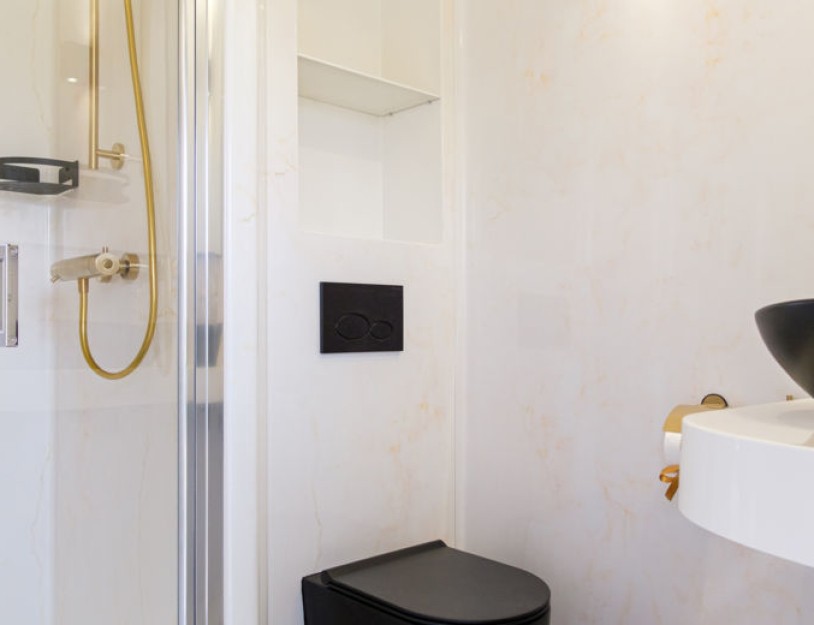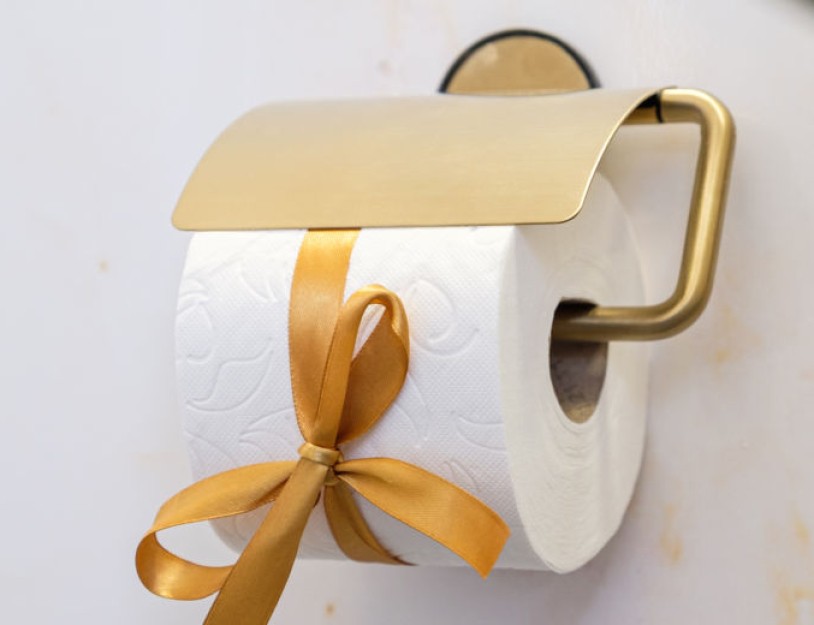 Trendy and luxurious private sanitary facilities
Private sanitary facilities with a touch of gold
De Kleine Wolf offers brand new private sanitary facilities on certain camping spots. The bathrooms are fully furnished with a shower, toilet, sink, and a design heater, as well as a private dishwashing spot on the outside of the building. The bathrooms have a luxurious and atmospheric interior, where anything you need is within reach!
Privé-sanitair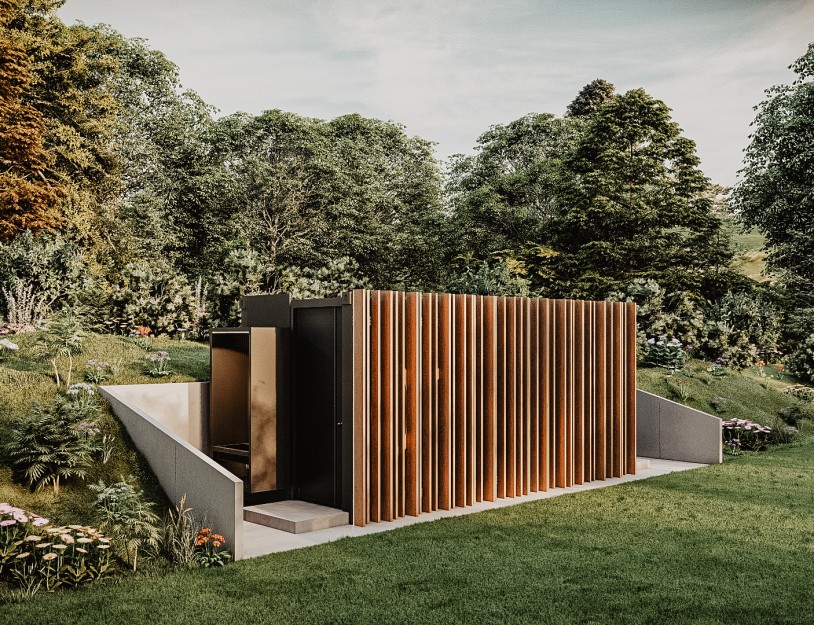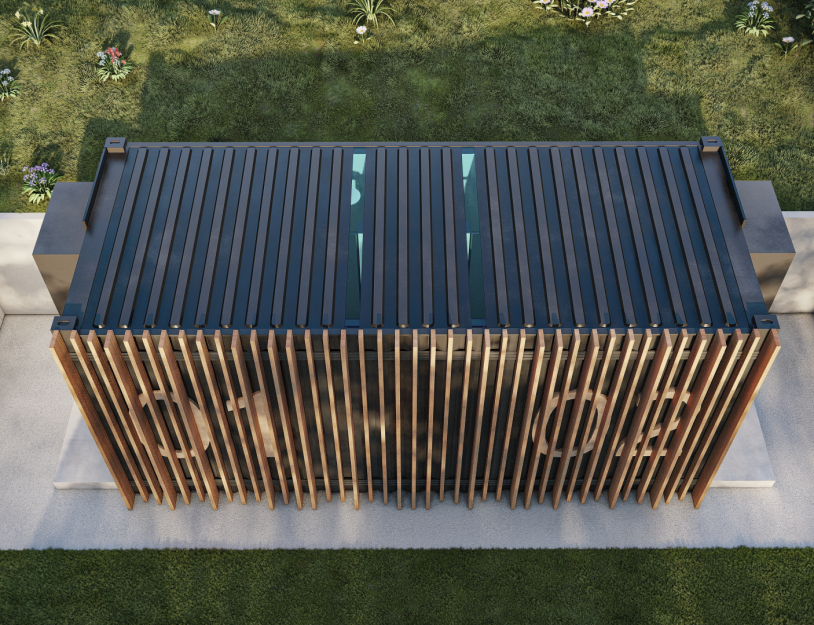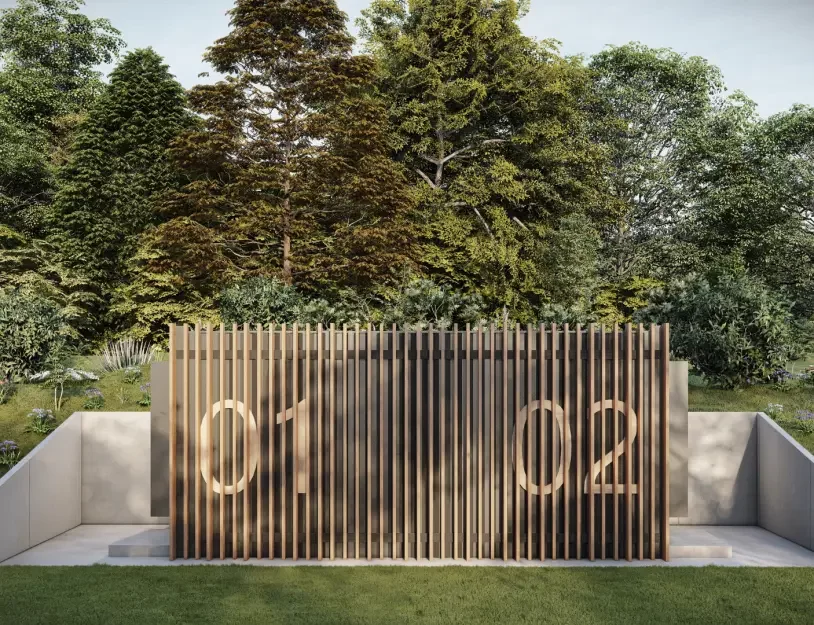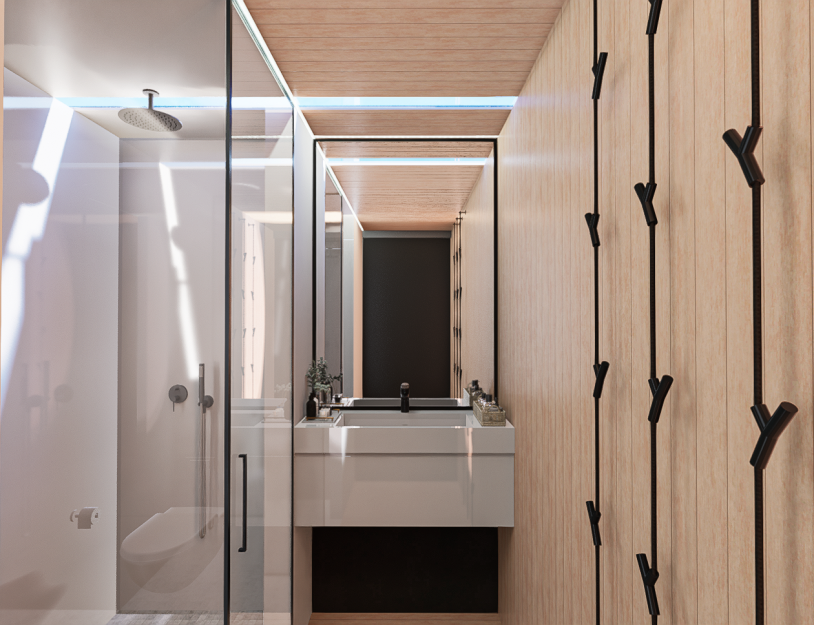 New in 2022
Private sanitary facilities Deluxe with a starry sky
Our sanitary facilities have a luxurious and industrial-style interior, with all you need within reach. From your camping spot, you can step on the heated flooring of your own private sanitary building. The luxurious sanitary facilities have skylights built into the roof, so you can enjoy a relaxing shower with a view of a starry sky. Do you want to enjoy having your own bathroom? This is the perfect spot!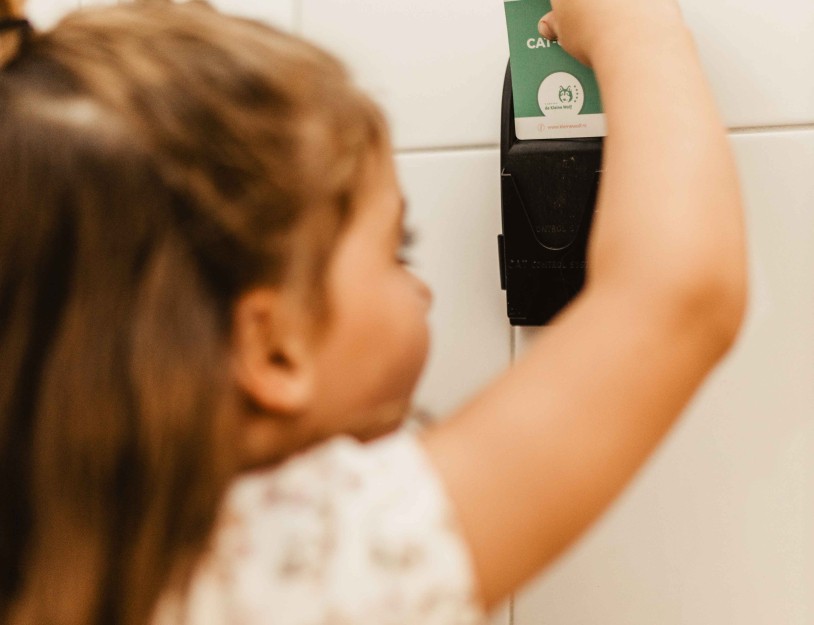 Receive two shower cards for free
Warm water for showers can be activated by shower cards
On arrival, you will receive two showercards, each worth €2,50 and offering 20 minutes of warm water. If needed, you can top up your shower card at the entrance of each sanitary building by using €1 or €2 coins, or at the reception desk for any desired amount. When leaving our campsite, you will need to return the shower card. Please note: try to make sure that by the time you leave, your remaining balance is zero, as any remaining balance cannot be returned.
By using shower cards, we help save water.
Great happiness in small things
Unforgettable holidays for you