Come and play in our indoor play paradise
Even when the weather conditions are not that pleasant, the kids can play to their hearts' content in the indoor play paradise. Here, they can climb, clamber, jump and play.
Climb, clamber, jump and play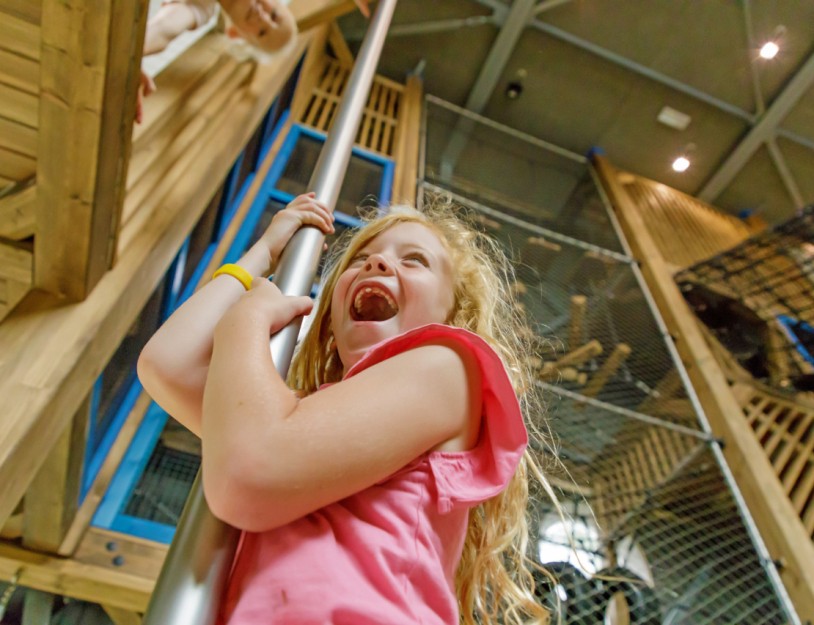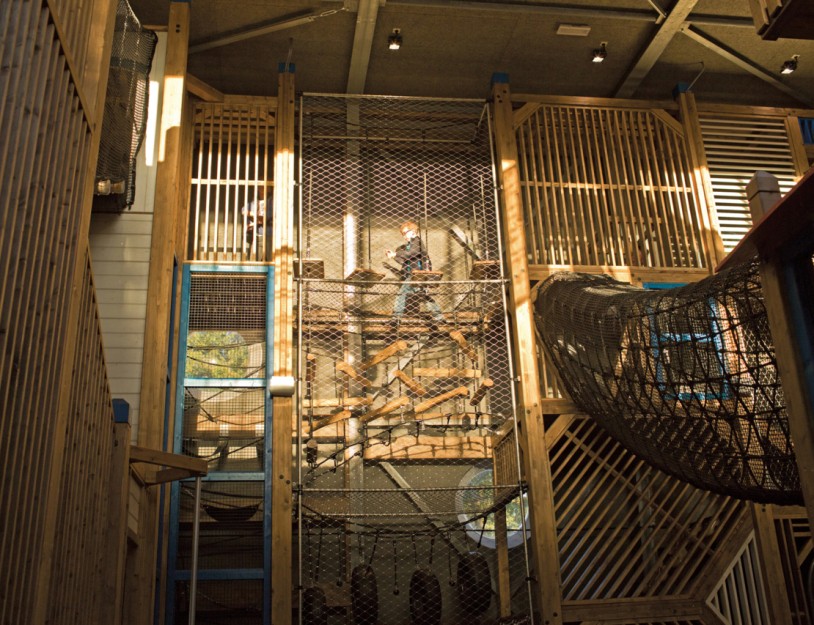 For all ages
The play paradise has three different zones
A low zone in the shape of a Teletubbies' landscape for the little ones, a medium-high zone with a competition element structured as an obstacle run, and a secured high zone up to 10 metres for the toughest kids. While the children are playing, you can relax in the courtyard garden and enjoy a nice cup of coffee, lunch, or dinner.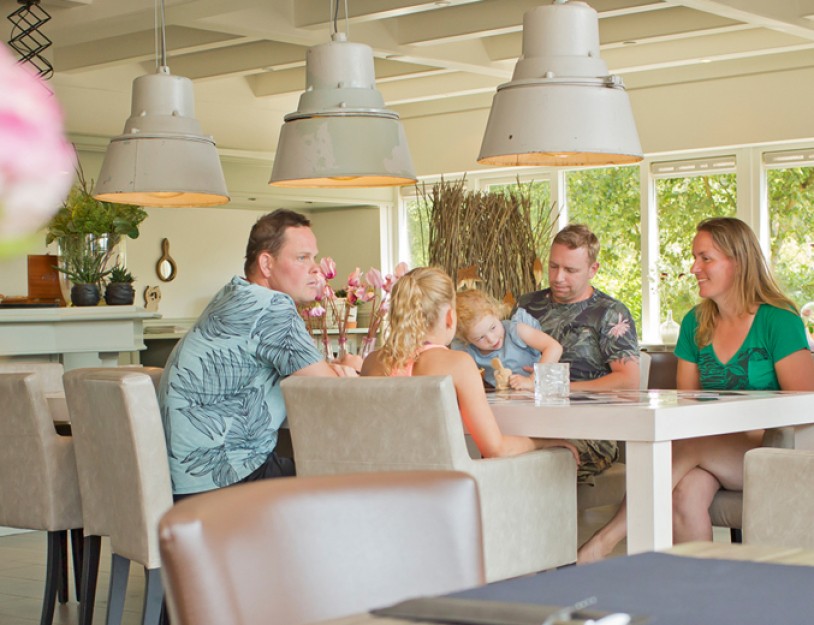 Dining in our restaurant
De Wolventuin is a cosy restaurant with an indoor playground
The courtyard garden offers views of the indoor playground and the campsite. You can relaxe here and enjoy some snacks and refreshments while your children are having fun in the playground. This facility offers snacks and plate-service meals. Our à la carte restaurant has an extensive menu with soups, salads, meat, fish, and vegetarian dishes.
We use local products as much as we can, like the Vechtdal steak of the typically Dutch Brandrode cattle from the Vechtdal, tender beef with a guaranteed delicious taste. Please visit our cosy restaurant or courtyard garden and experience the atmosphere with a refreshing drink.
Our facilities
Lots to do at De Kleine Wolf