Come and play in our indoor play paradise
Even when the weather conditions are not that pleasant, the kids can play to their hearts' content in the indoor play paradise. Here, they can climb, clamber, jump and play.
Climb, clamber, jump and play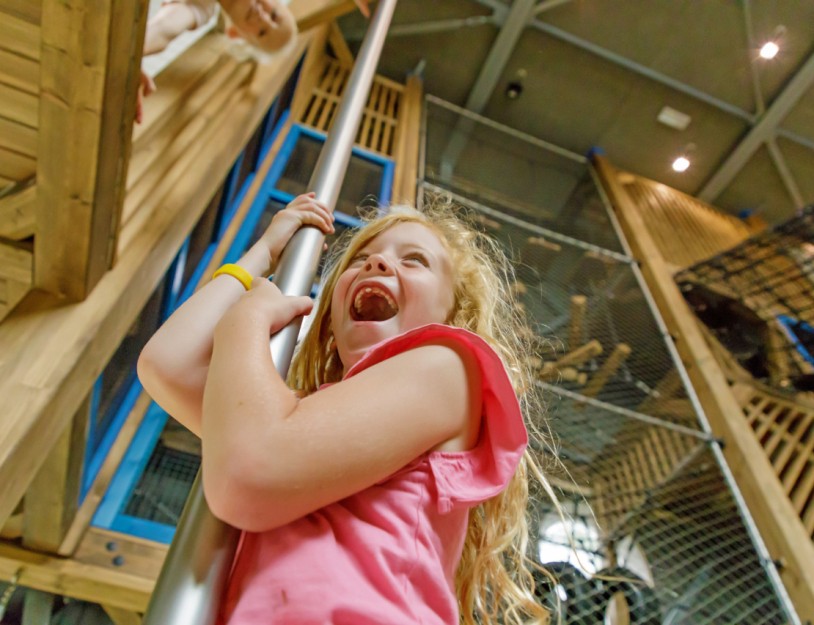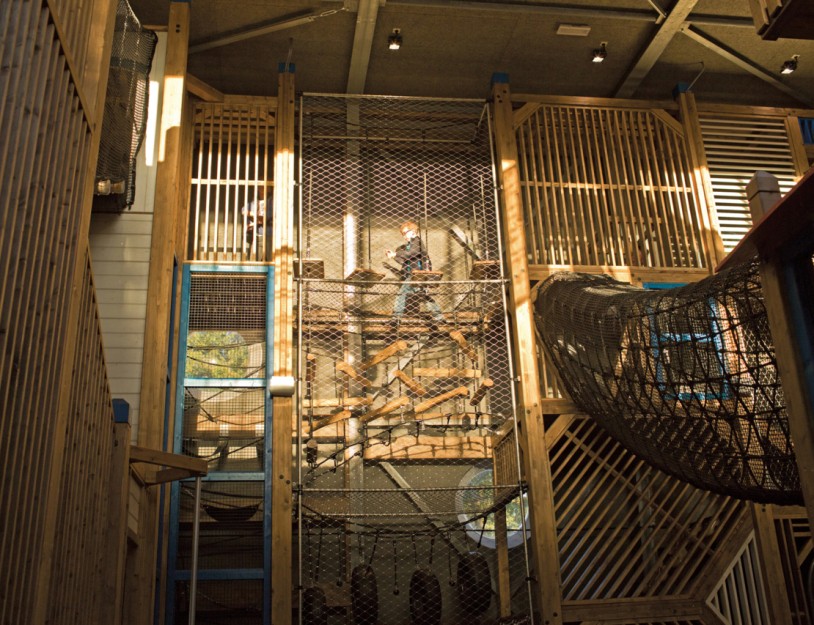 For all ages
The play paradise has three different zones
A low zone in the shape of a Teletubbies' landscape for the little ones, a medium-high zone with a competition element structured as an obstacle run, and a secured high zone up to 10 metres for the toughest kids. While the children are playing, you can relax in the courtyard garden and enjoy a nice cup of coffee, lunch, or dinner.