Swimming pools at De Kleine Wolf
De Kleine Wolf is a five-star campsite with a swimming pool. Our cozy family campsite is located in the Vechtdal nature reserve in the province of Overijssel, where we have all the facilities you need for an unforgettable holiday, for young and old. Both children and parents have fun in the water in our swimming paradise, and the indoor playground allows for hours of climbing, scrambling and playing. In addition, our extremely enthusiastic animation team provides the greatest activities and fantastic theater shows. At our campsite with swimming pool, you can bring your own camping equipment or stay in one of our accommodations.
Book your stay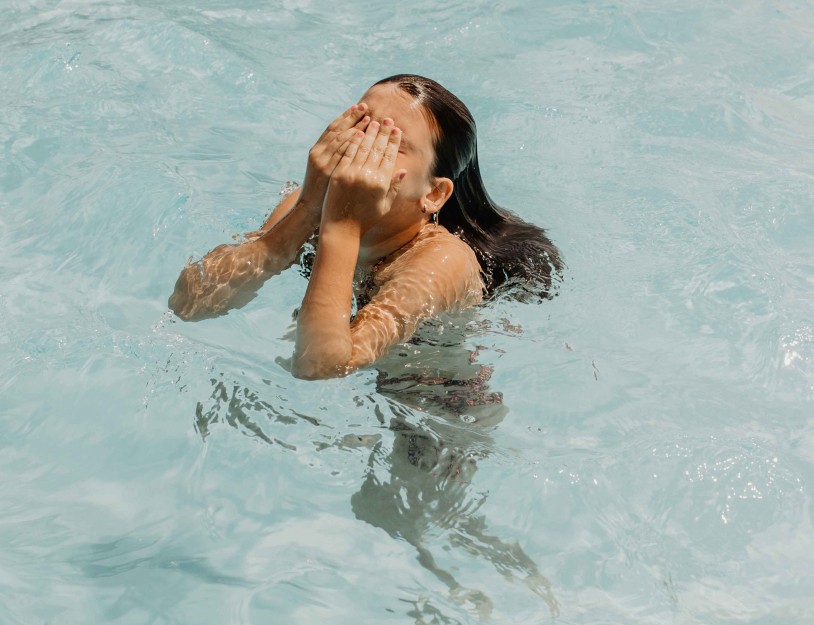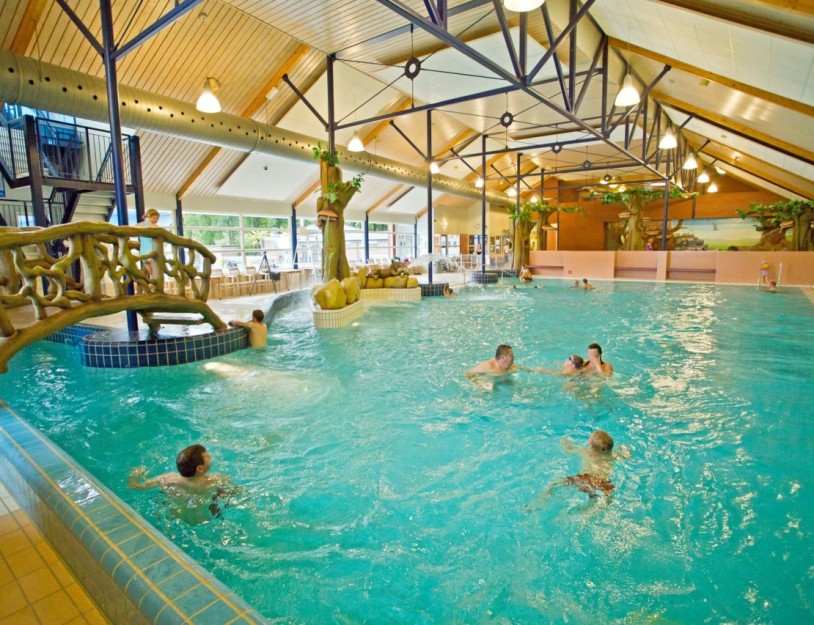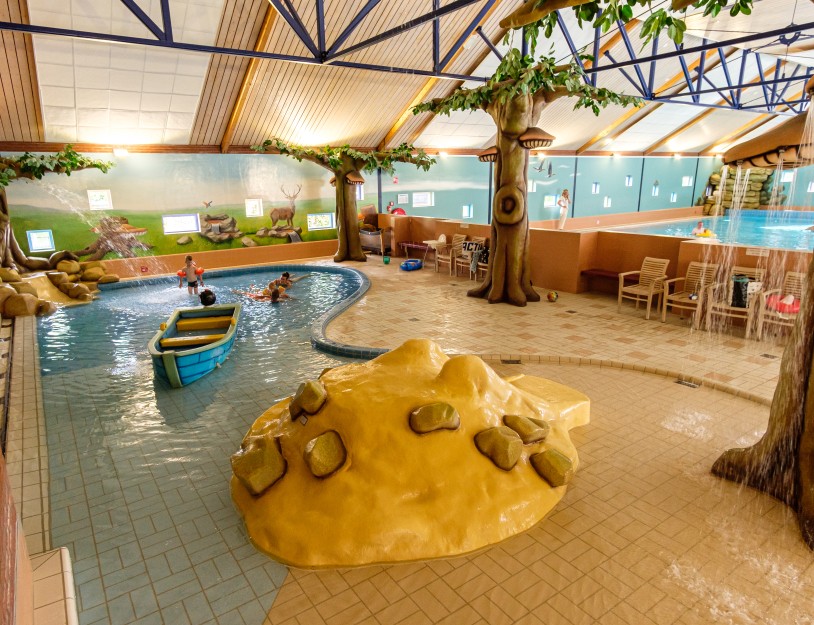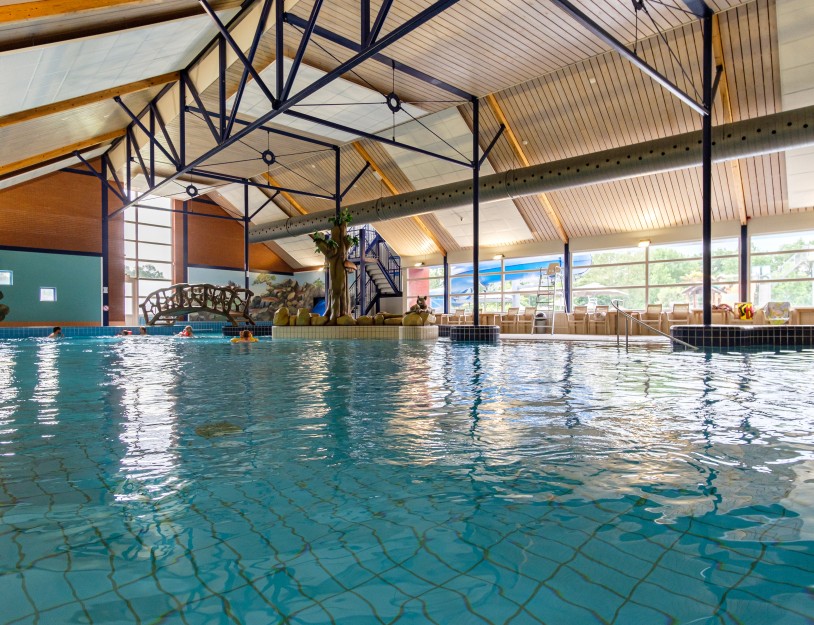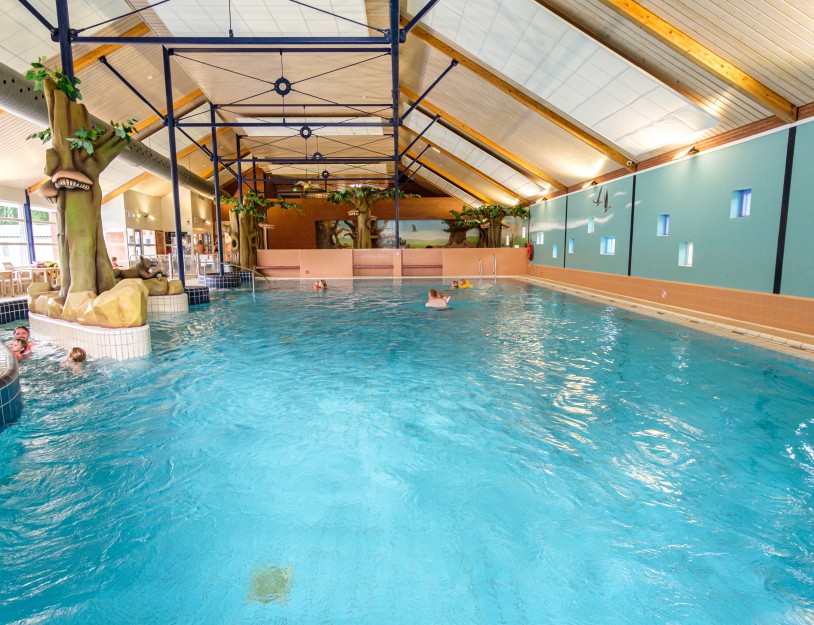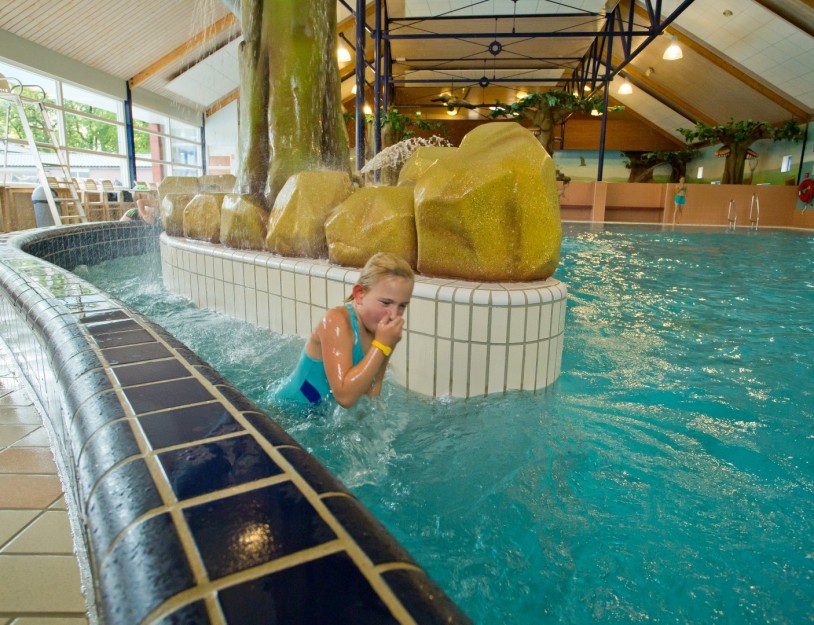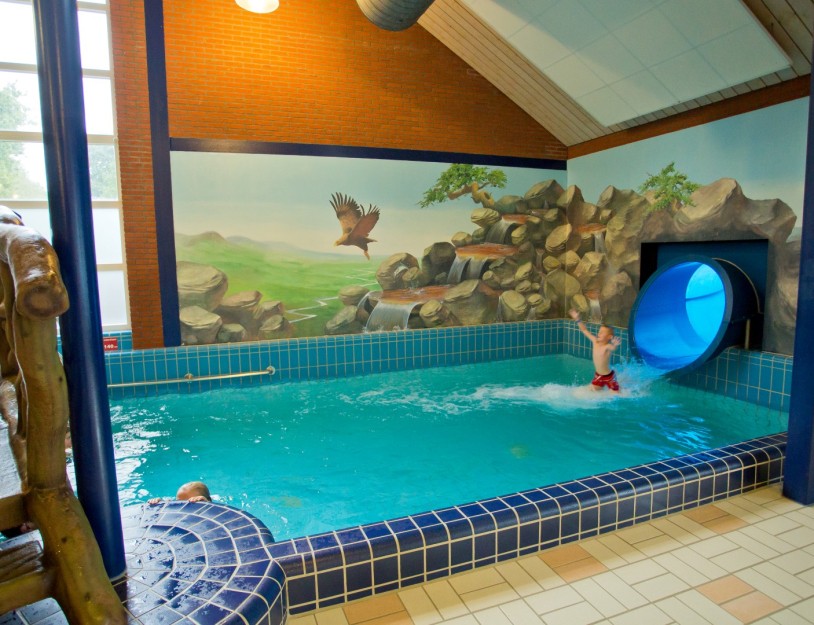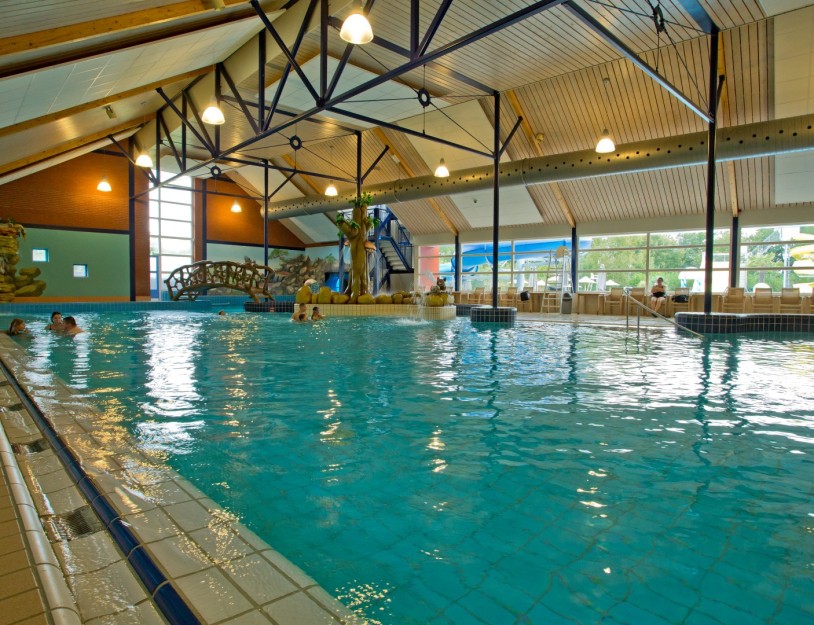 Indoor swimming pool
An indoor pool with slides, whirlpool and rapids
During your holidays at De Kleine Wolf, you can always swim, whether there is rain or sunshine! There is a large heated indoor swimming pool at our family campsite. The swimming pool consists of a large deep pool and a pool for kids. The deep pool is ideal for swimming lengths, fun games in the water or just a nice swim. The little ones can splash and play with the playing equipment in the pool for kids. For extra water fun, you can also find exciting rapids and a relaxing bubble bath.
Slides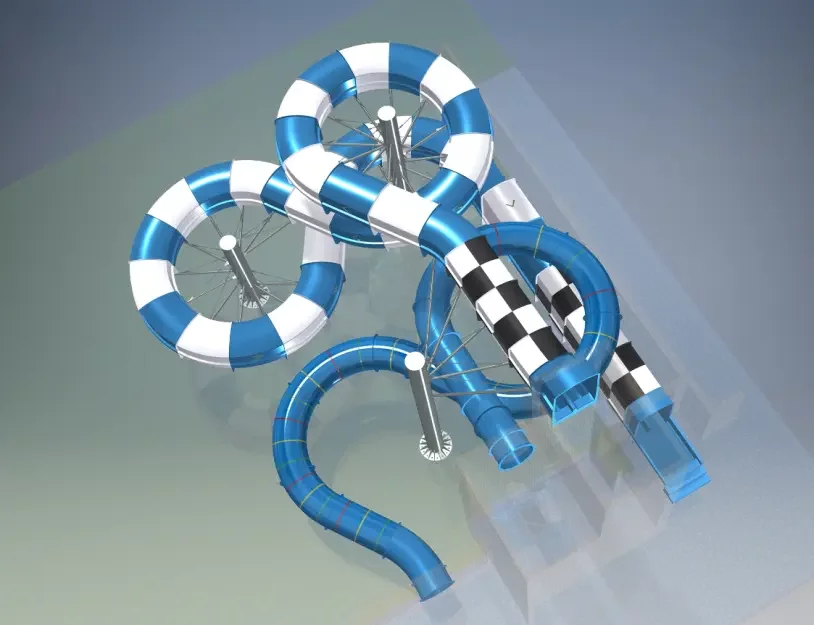 New
Super fast water slides
De Kleine Wolf has a super fast indoor duo water slide since 2023, which had never been built anywhere in the world. The new indoor slide is completely built in Formula 1 style. The slide in the indoor pool has not one tube, but two tubes so you can race against each other. In short, a lot of sliding fun is guaranteed. The water slide has a total length of over 160 meters and is therefore our longest slide in the swimming pool. The time is registered automatically so you can't cheat!
Indoor slide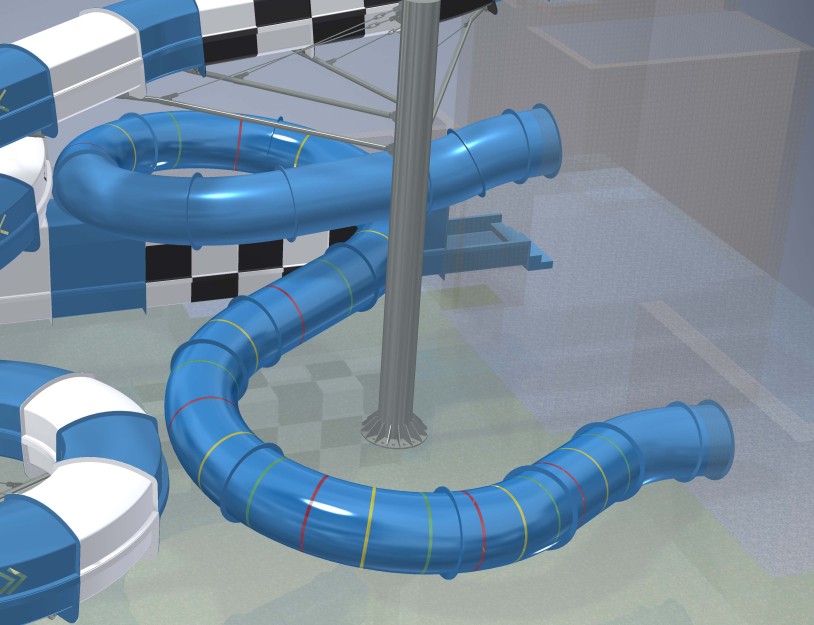 New
Indoor water slide with a special light show
In addition to the dual water slide, we have a new water slide since 2023! The current indoor slide has been replaced by a super fast slide with light-up rings. The indoor slide has a special light show, as the light rings give you the feeling that you are going faster and faster while sliding.
Semi-covered swimming pool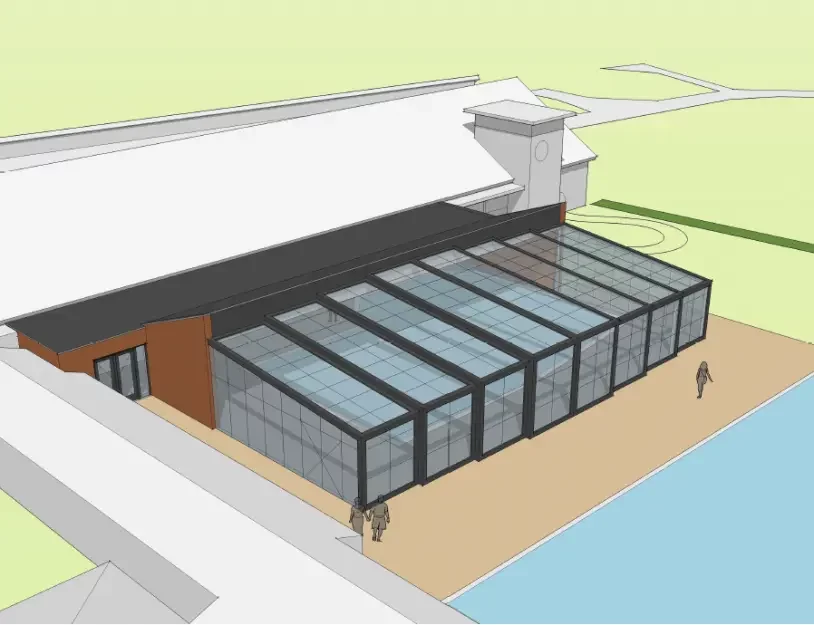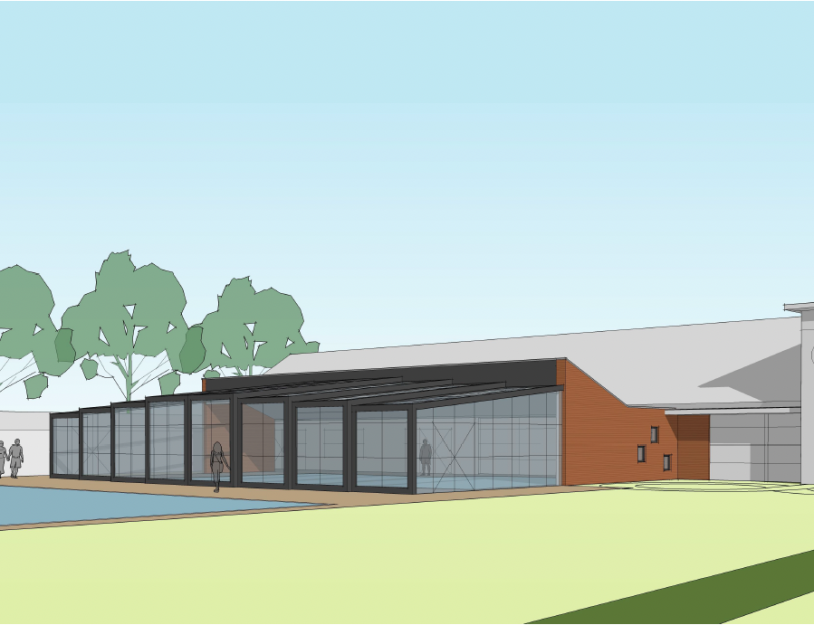 New
Semi-indoor swimming pool
Since the beginning of 2023, the indoor pool has been expanded and the toddler pool has become semi-indoor. What about good weather? Then we open the roof so that we can enjoy the sun. Rain or sunshine, we always have hours of swimming fun!
Outside pool
Enjoy the heated outdoor pool with spectacular slides on lovely sunny days and relax on luxurious sunbeds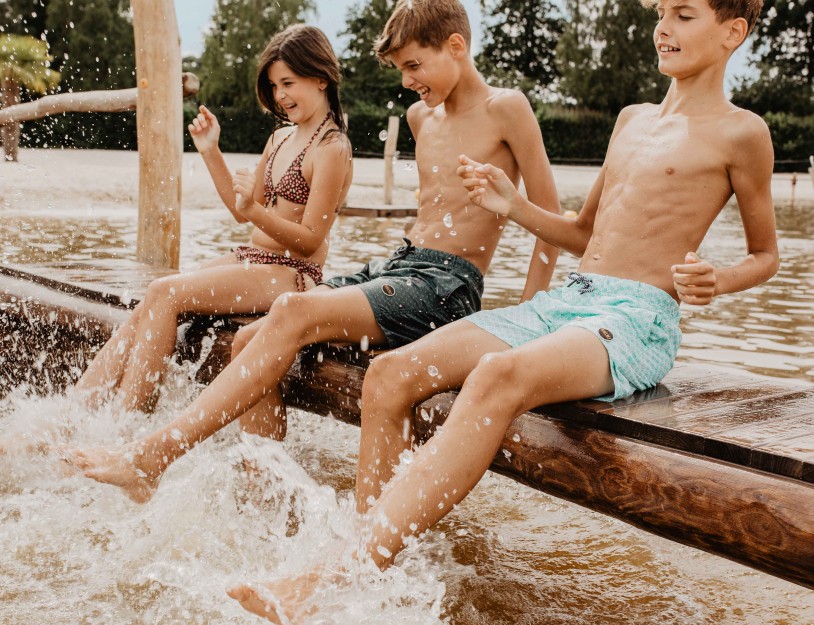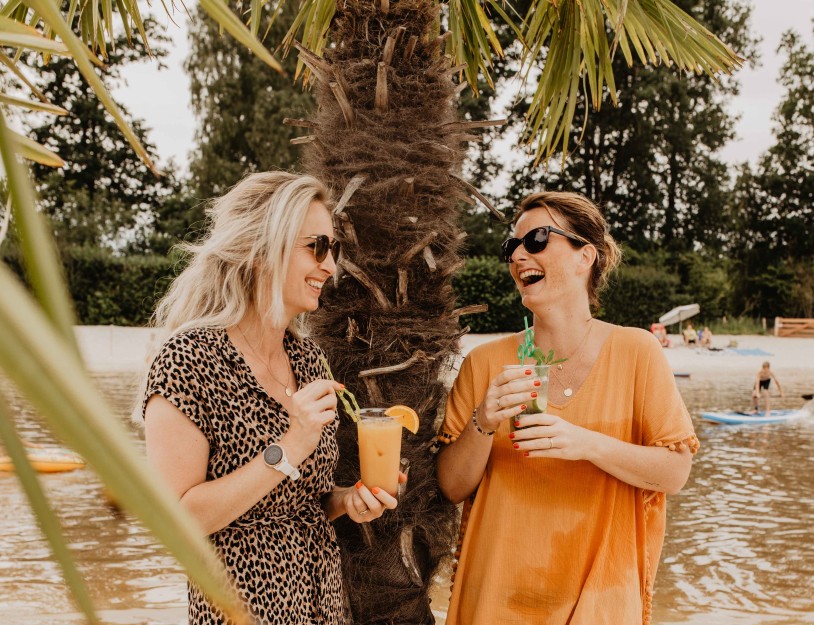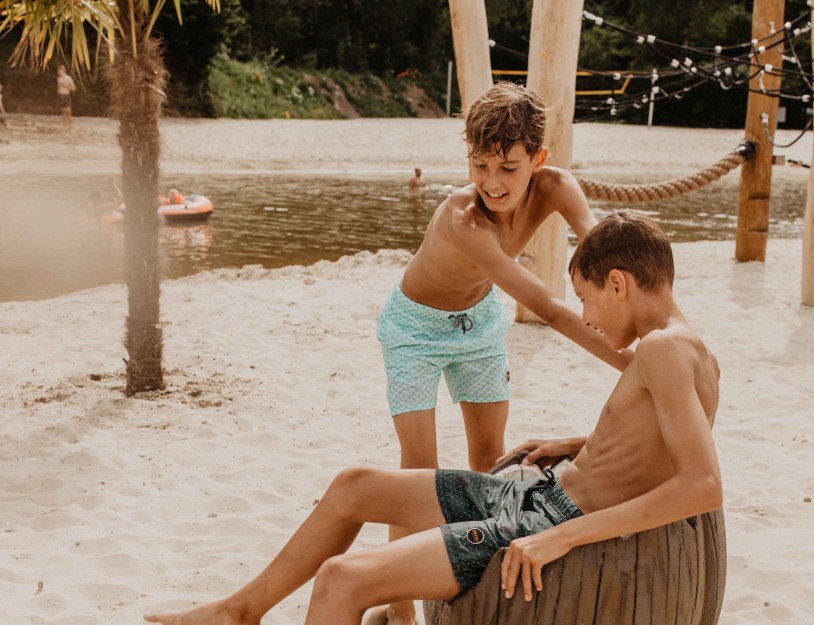 Sand beach
Discover our beach
In addition to the indoor and outdoor pool, you can also take a dip at the playa. Our swimming pond is filled with natural spring water. The depth of the pond varies. At its deepest, the pond is about 1.35 meters deep. The swimming pond slopes gradually, so that both experienced swimmers and less experienced swimmers can paddle. The deep part of the swimming pond is separated from the shallow part with a floating buoy line. This way, even the smallest children can safely splash in the water here! Our campsite with swimming pools and a swimming pond amply meets the requirements set by the Province of Overijssel for swimming water from natural pools.
Boek uw verblijf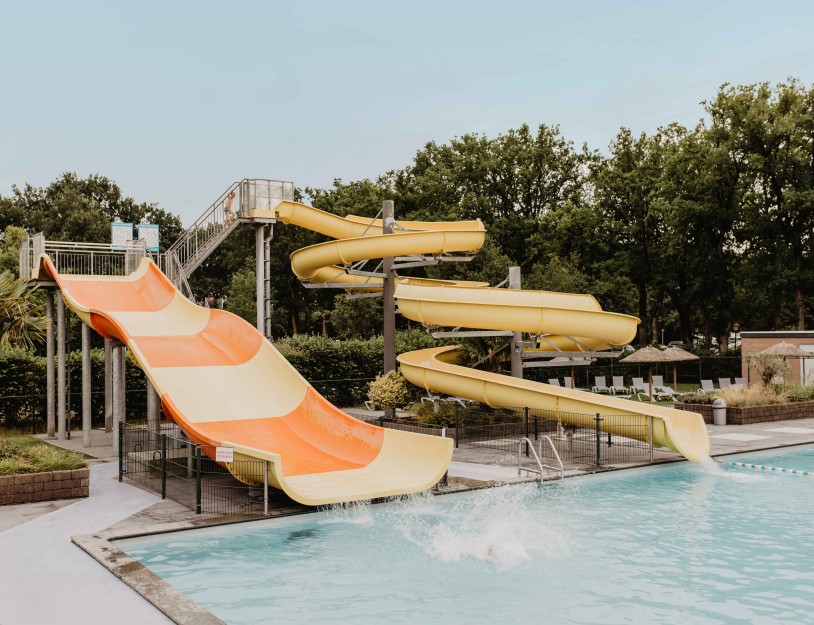 Book your stay
Book your stay at our camping with a swimming pool
Would you like to spend your holiday at our beautiful 5-star campsite with a swimming pool in Overijssel? Then book your stay at De Kleine Wolf! Do you have questions about the options? Please feel free to contact us.
Our facilities
Lots to do at The Little Wolf