A paradise for kids up to 4 years old!
Camping de Kleine Wolf is a true family campsite and, especially outside the school holidays, it's a true paradise for children up to four years old. Thanks to the extensive facilities for children of all ages, Camping De Kleine Wolf has been awarded "Best family campsite of the year 2022" by ANWB. In addition, we have been nominated for Camping of the year 2024 in the category "Best family campsite with swimming pool and water recreation"! At our toddler campsite in the Netherlands, you can spend some nights on the spacious toddler-friendly camping spots or in one of the various rental accommodations.
Book your stay
Een fijne vakantie voor de allerkleinsten
Enjoying time with the children
Outside of the school holidays
Enthusiastic animation team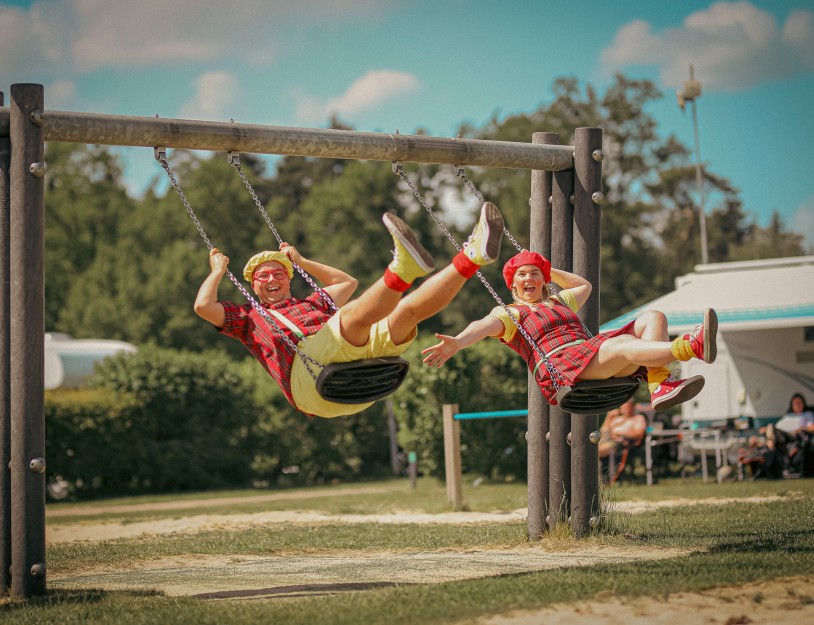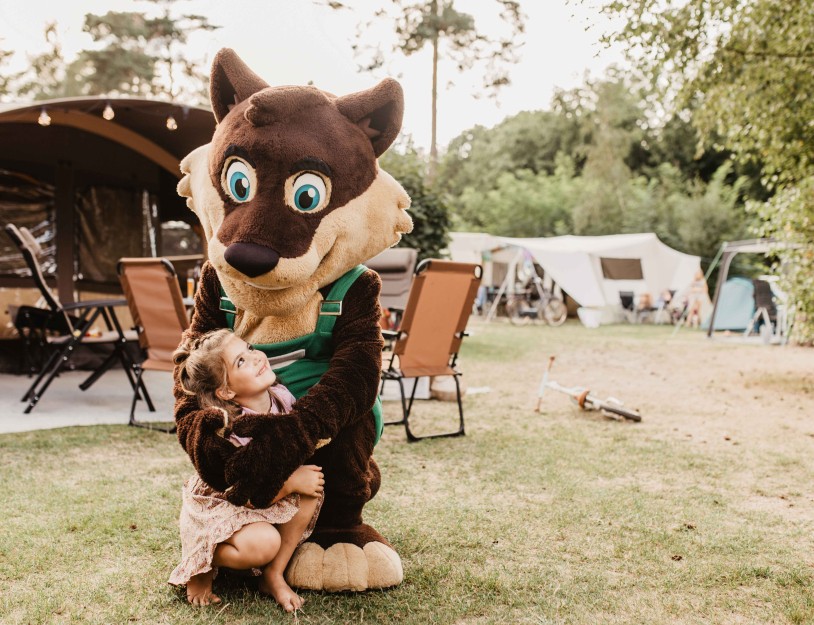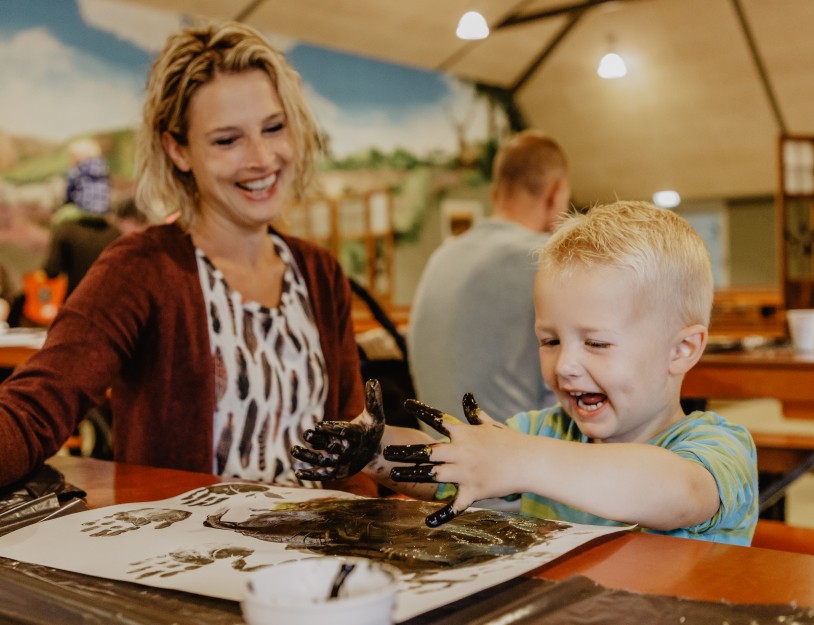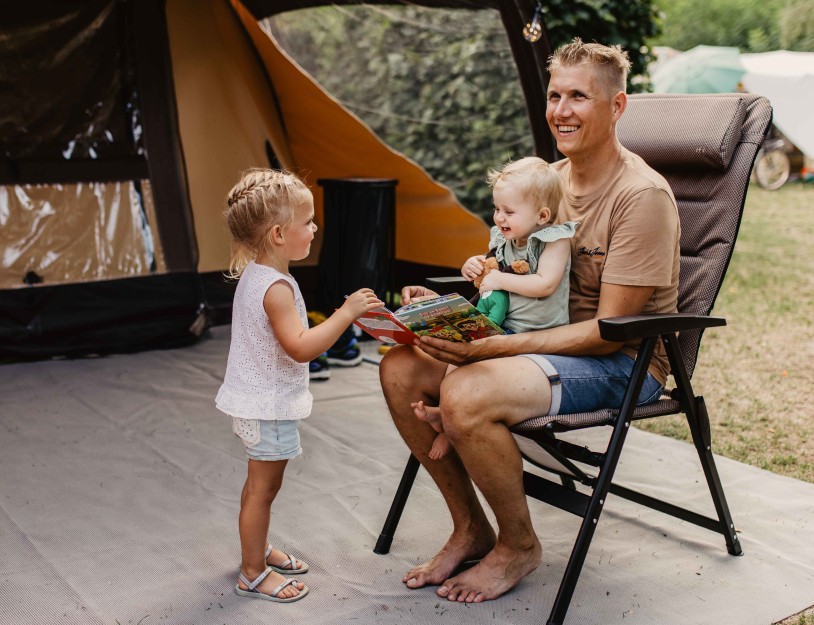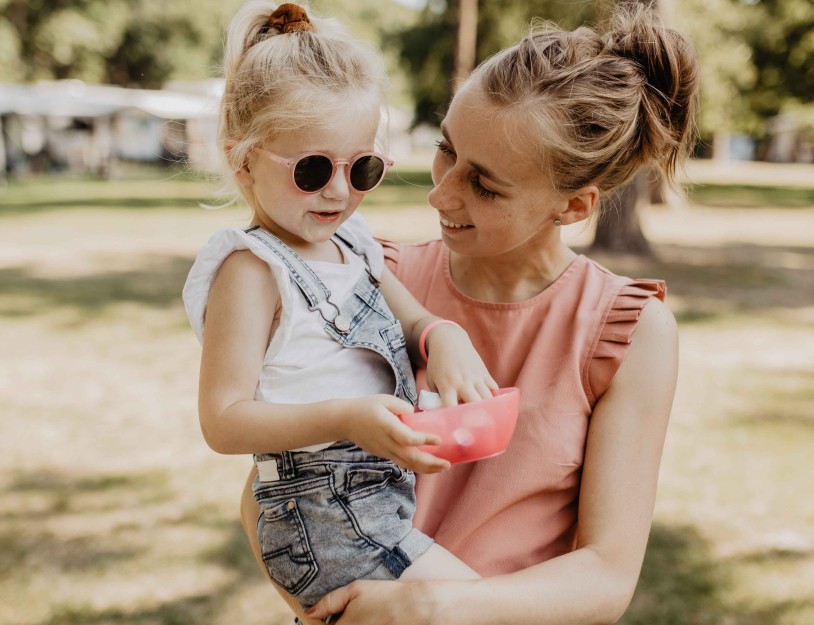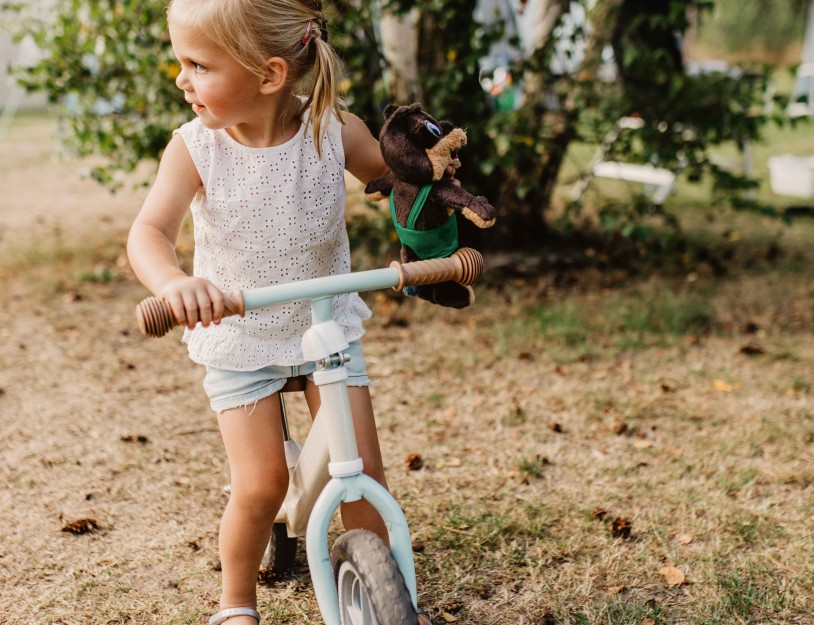 Animation for the little ones
Bob & Babet Camping Days
The Bob & Babet Camping Days are created especially for toddlers. The Bob & Babet Camping Days take place during the months of May, June and September, outside of the school holidays. These fun days are packed with activities such as toddler swimming, dressing up, feeding animals, reading and having breakfast together. The activities are completely tailored to toddlers and their need to learn through play and discovery. Enjoy precious time with your toddler during short and playful activities.
Faciliteiten voor peuters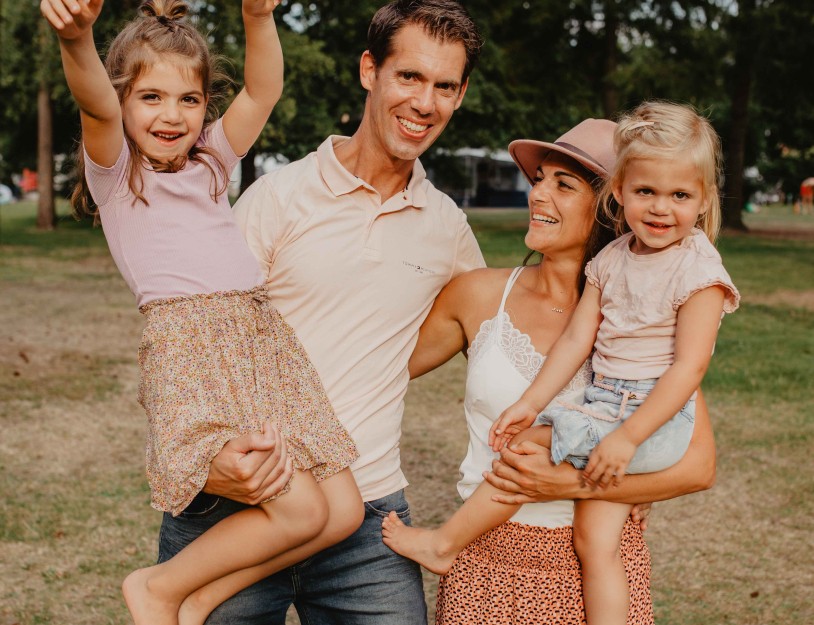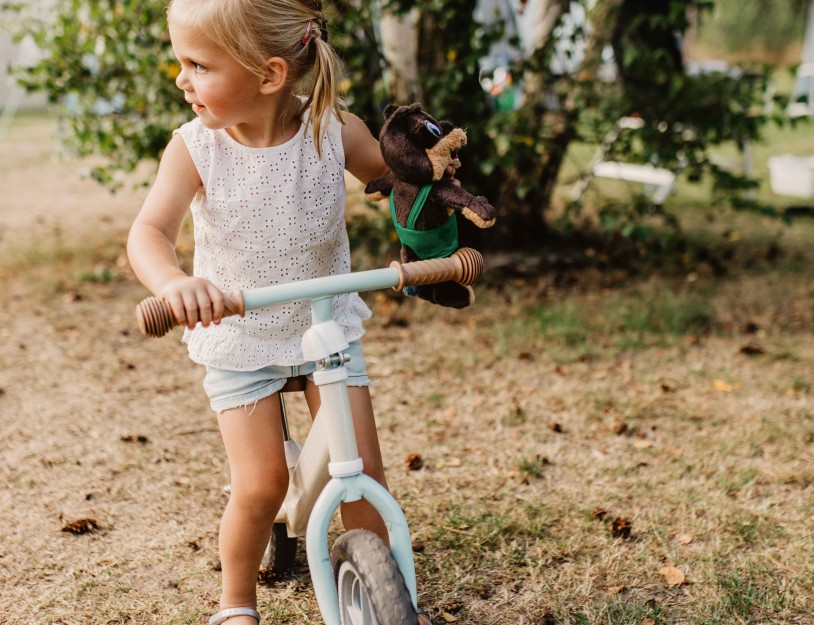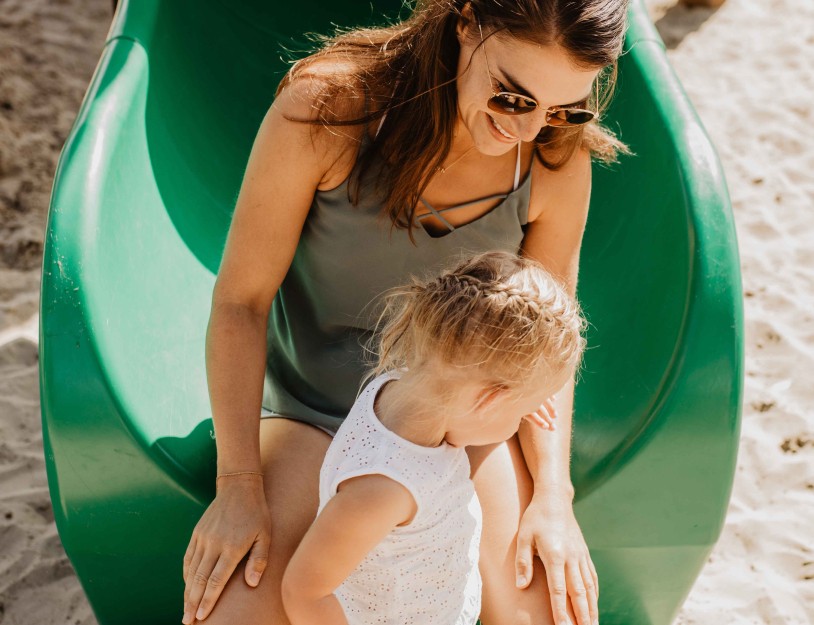 Vacation with your toddler
All facilities you need for a fantastic vacation with your toddler
No one will be bored during a holiday at De Kleine Wolf. Our campsite has all the facilities you need for an unforgettable holiday with your toddler. Every day you can enjoy quality time with your toddler. Inside the indoor play paradise, toddlers can thoroughly enjoy themselves in Teletubbieland, and they can play and discover in the hilly educational landscape. The journey of discovery inside the indoor playground has a farm theme. For example, toddlers can milk a cow and crank a tractor. In addition, you can let let your toddler splash around in the shallow part of the swimming pond, the indoor pool or the heated outdoor pool. There are plenty of facilities for an unforgettable time together!
Peutervriendelijk overnachten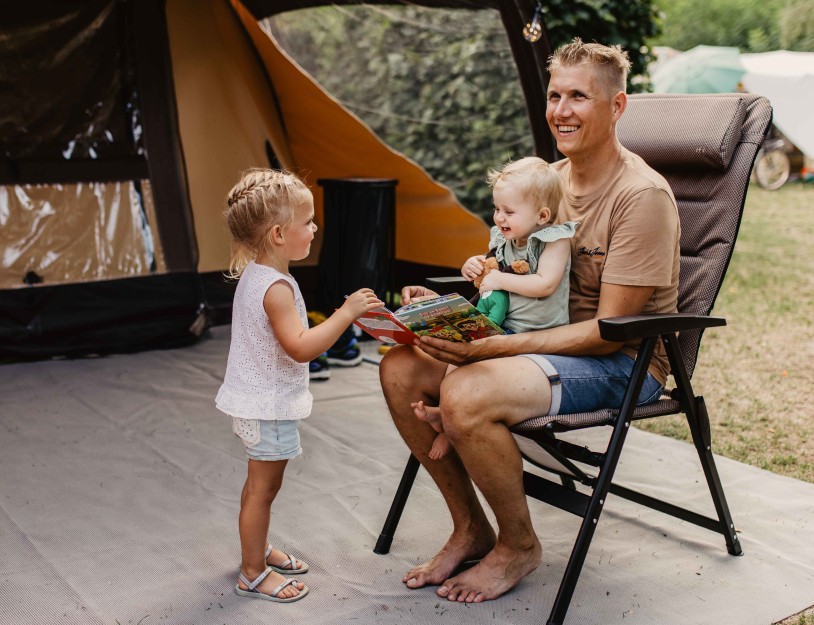 Stays
Toddler-friendly camping pitches and rental accommodations
At De Kleine Wolf, you can bring your own camping equipment or stay in one of our luxury rental accommodations. Both options are possible during your holiday with your toddler. Our comfort camping pitches are spacious, so that your toddler can freely play on your camping spot. There is also a playground on almost every camping field. Both the camping pitches and the rental accommodations are located on pleasant fields and cozy lanes, so that your toddler can easily make friends.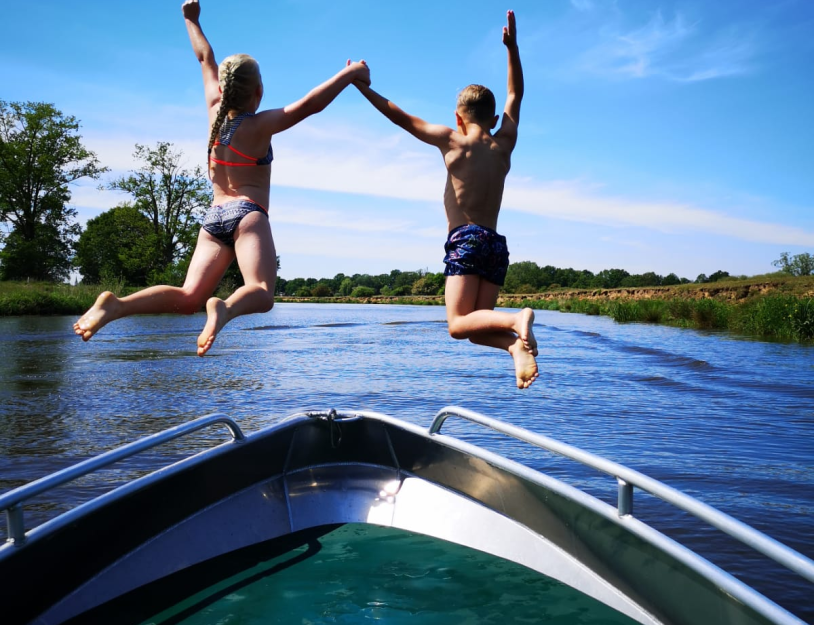 Discover the area
Do you want to go on a trip with your little one(s)?
There is plenty to do in the vicinity of Camping De Kleine Wolf! Go on an educational cow safari at Erve Vechtdal, visit and pet beautiful animals at the petting zoo in Ommen, or visit Wildlands Adventure Zoo in Emmen. Would you rather visit an amusement park? Then Avonturenpark Hellendoorn and Kinderpretpark Julianatoren are fun for young children! You can also experience a unique day out at the Flierefluiter play farm, Dinoland in Zwolle or Experience Center De Scheg. Rederij Peters rents out boats in Ommen for a pleasant boat trip on the Vecht, and Bios Hardenberg screens the best children's films for entertainment.