Camping with slides in the Netherlands
De Kleine Wolf is the nicest campsite with slides in the Netherlands. The slides can be found in our outdoor pool as well as in our indoor pool. So whatever the weather, there is always enough to splash and splash around. Both for the little ones and for the older youth there are suitable slides available. No one has to be bored!
Discover our beautiful park!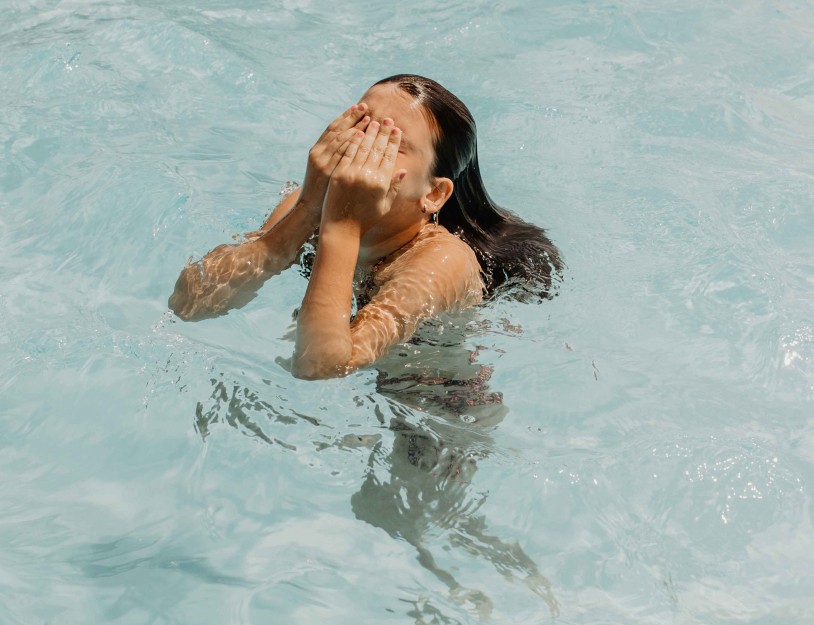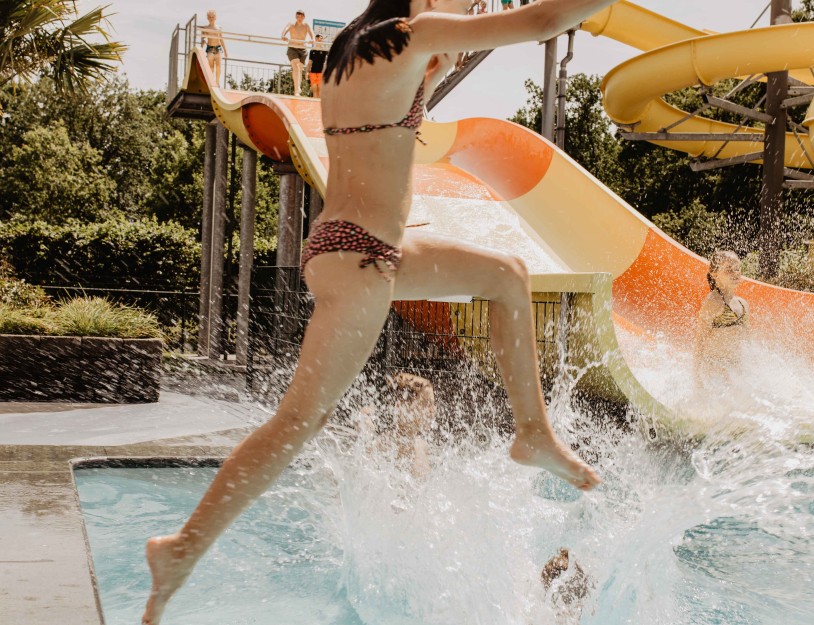 Indoor and outdoor slides at the campground
At our outdoor pool there are two slides. There is a wide, family slide that goes down a bit steeper and a narrow slide with many turns. After tobogganing you always end up in nice heated water. In our indoor pool you will find from 2023 no less than 2 brand new slides! The current indoor slide will be replaced by a new superfast slide. We will also have a completely new slide, with a Formula 1 touch! In this duo slide it is possible to race against each other and the times will be registered automatically. Who will cross the finish line first? Going down our slides indoors can be alternated with swimming in the rapids or relaxing in the whirlpool. The water inside is also heated. Depending on the weather, the outdoor pool is open from May to September.
Slides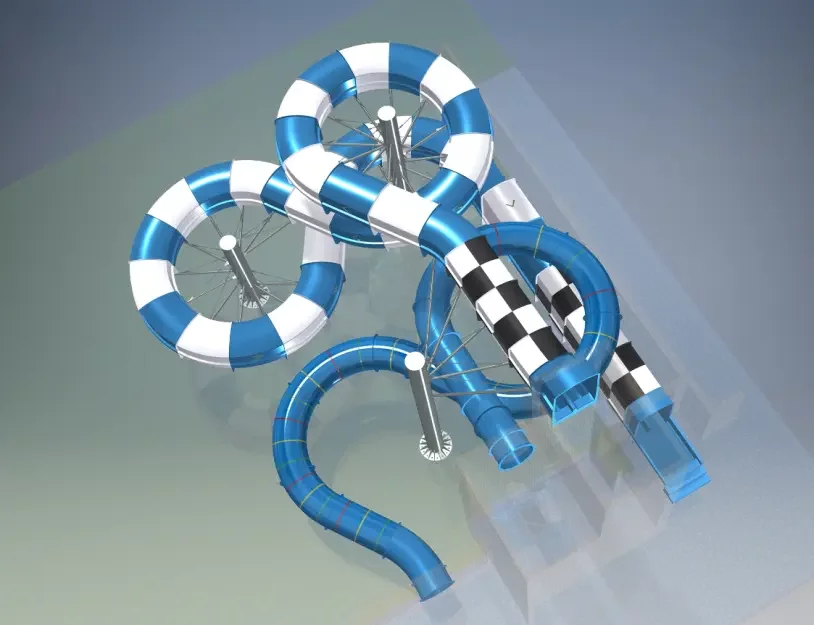 New
Super fast water slides
De Kleine Wolf has a super fast indoor duo water slide since 2023, which had never been built anywhere in the world. The new indoor slide is completely built in Formula 1 style. The slide in the indoor pool has not one tube, but two tubes so you can race against each other. In short, a lot of sliding fun is guaranteed. The water slide has a total length of over 160 meters and is therefore our longest slide in the swimming pool. The time is registered automatically so you can't cheat!
Indoor slide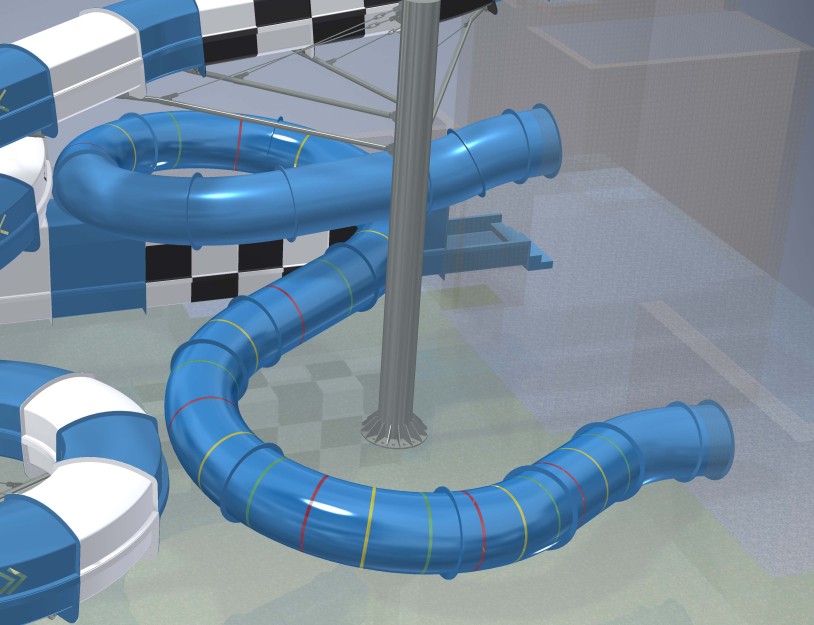 New
Indoor water slide with a special light show
In addition to the dual water slide, we have a new water slide since 2023! The current indoor slide has been replaced by a super fast slide with light-up rings. The indoor slide has a special light show, as the light rings give you the feeling that you are going faster and faster while sliding.
Outside pool
Enjoy the heated outdoor pool with spectacular slides on lovely sunny days and relax on luxurious sunbeds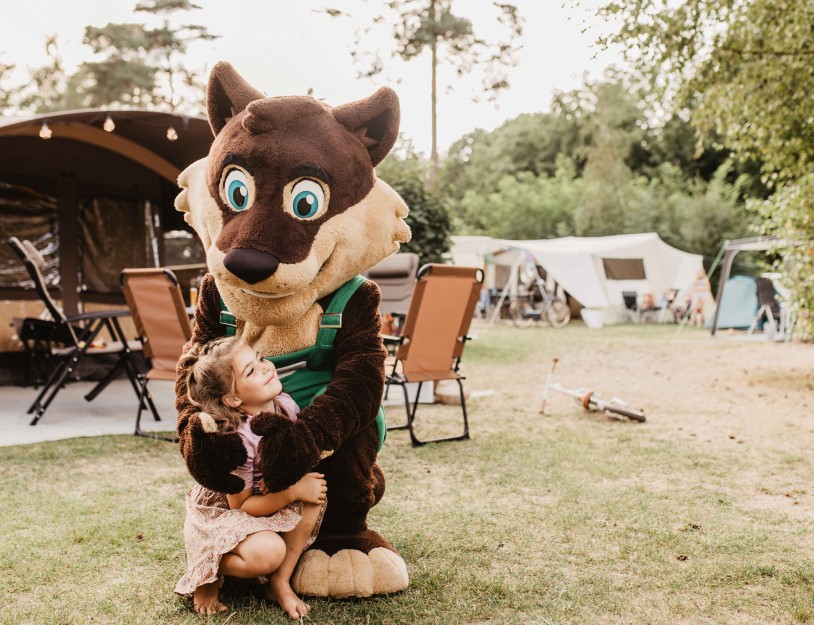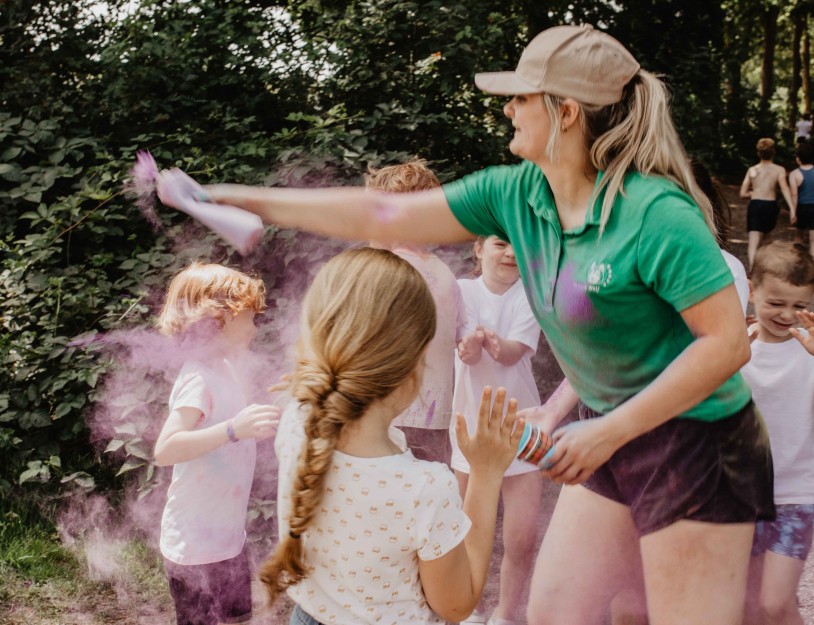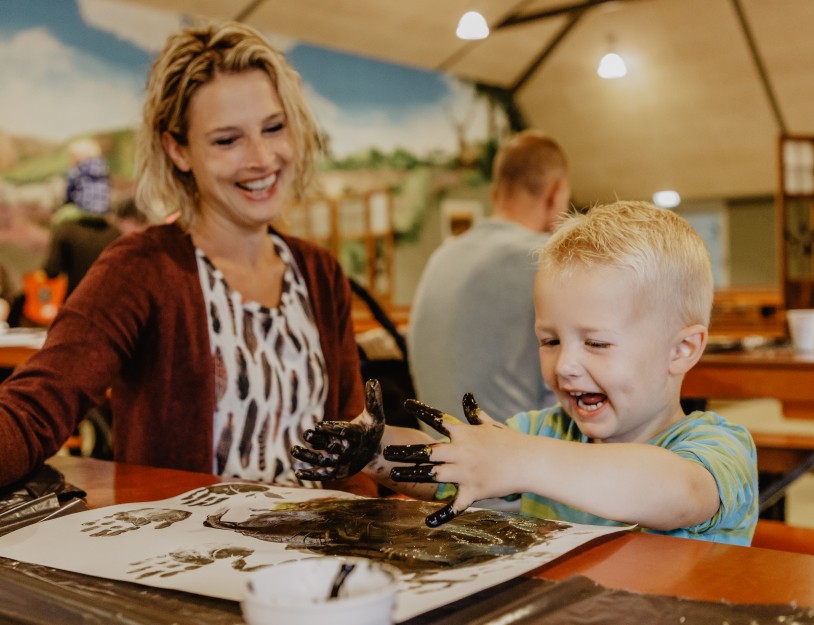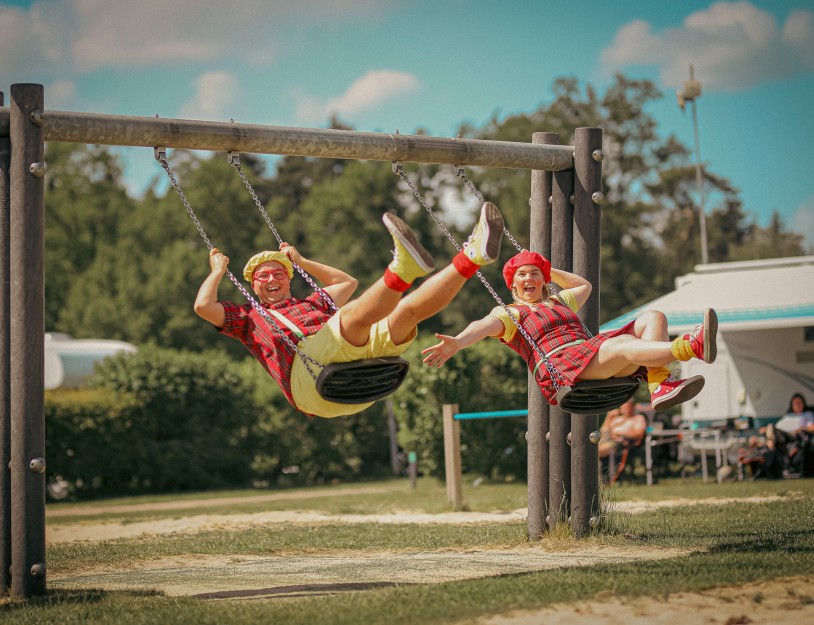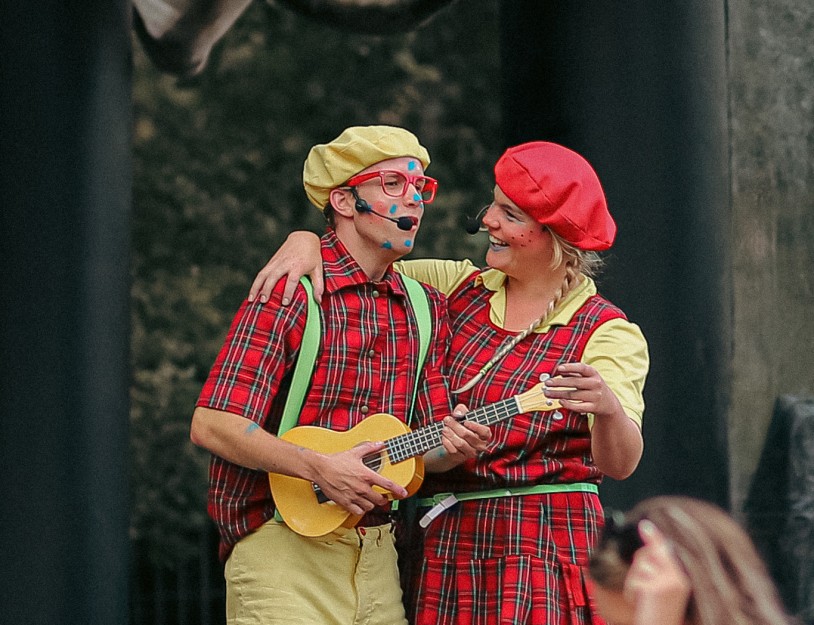 Plenty of entertainment at camping in the Netherlands
Swimming and romping is, of course, not the only form of entertainment at our Dutch campsite. There is also an animation team, who together with Bob & Babet ensure an unforgettable vacation for our smallest guests! They organize all kinds of fun activities for the children. Furthermore, there is toddler dancing and fun ghost tours are organized, among other things.
While you enjoy your children, you can relax yourself at our campsite. At the outdoor pool, for example, luxurious sunbeds are available and you can sunbathe at the playa. At De Kleine Wolf you will also find more than enough places to eat and drink during your swimming day.
Our facilities
Lots to do at The Little Wolf
Book your stay at our campsite with slides
Would you like to celebrate your vacation at our beautiful 5-star campsite in Overijssel? Then quickly book your stay at De Kleine Wolf. Do you have questions about all the possibilities? Please feel free to contact us.
Book a stay
What's on offer at The Little Wolf?

De Kleine Wolf offers all the facilities so you can enjoy a well-deserved vacation. For example, there is a heated indoor and outdoor pool with slides, a beach with real palm trees and various play objects, a fishing pond and an animal pasture. And how about a tennis court, Pump Track bicycle cross-country track, panna cage, mini-golf course, playgrounds on almost every camping field and an indoor playground! Also, during the school vacations, the enthusiastic and tireless animation team is ready for you daily with spectacular activities for young and old.

What ages is the indoor playground suitable for?

Every age has been thought of! There is a low zone in the form of a Teletubbieland for the little ones, a medium-high zone with competition element in the form of an obstacle run and a safe high zone up to 10 meters for the toughest youth.

When is there entertainment at the campsite?

The animation team is present throughout the season. During the school vacations we offer activities for all ages. Outside the school vacations in May, June and September we offer animation focused on toddlers and preschoolers.

What playing facilities are there?

Children of every age have endless fun in the indoor pool or indoor playground, create the most beautiful works of art in the Sheepfold or enjoy the best shows in the theater. View the overview of all play facilities here: Panna cage, PumpTrack bicycle cross track, mini-golf course, table tennis, Sheep Cage, theater, Jungle Forest, indoor playground, sports field, tennis court indoor and outdoor pool, play beach with expedition island, animation, boot camp park, beach bar, restaurant, pizzeria, snack bar and an ice cream parlor.