Camping with swimming pool
De Kleine Wolf is a five-star campsite with swimming pool. Our cozy family campsite is located in the Overijsselse Vechtdal, where we have all the facilities for an unforgettable vacation for young and old. Both children and parents enjoy water fun in our indoor and outdoor pool, and the indoor playground guarantees hours of climbing, clambering and playing. In addition, our enthusiastic entertainment team provides the best activities and fantastic theater shows. At our campsite with swimming pool you can stay with your own camping equipment or in one of our accommodations.
Discover The Little Wolf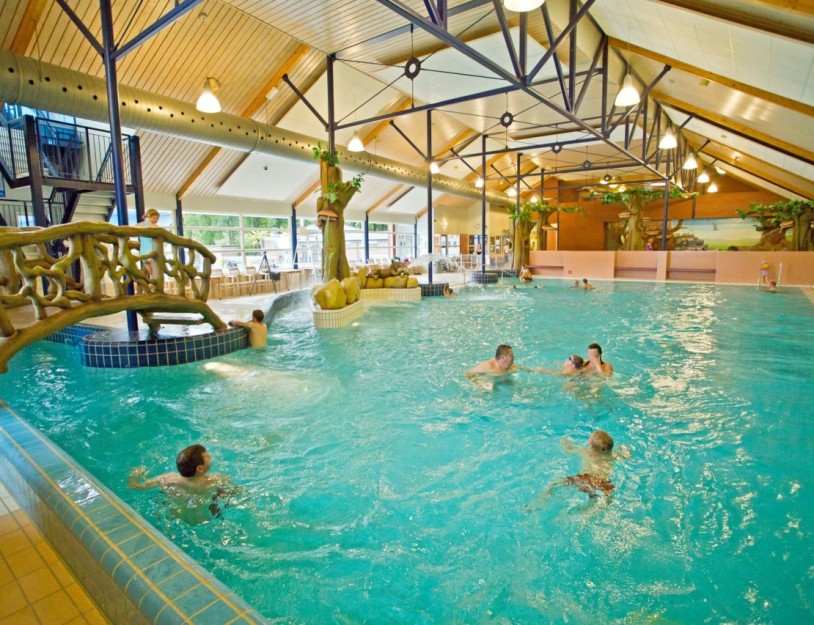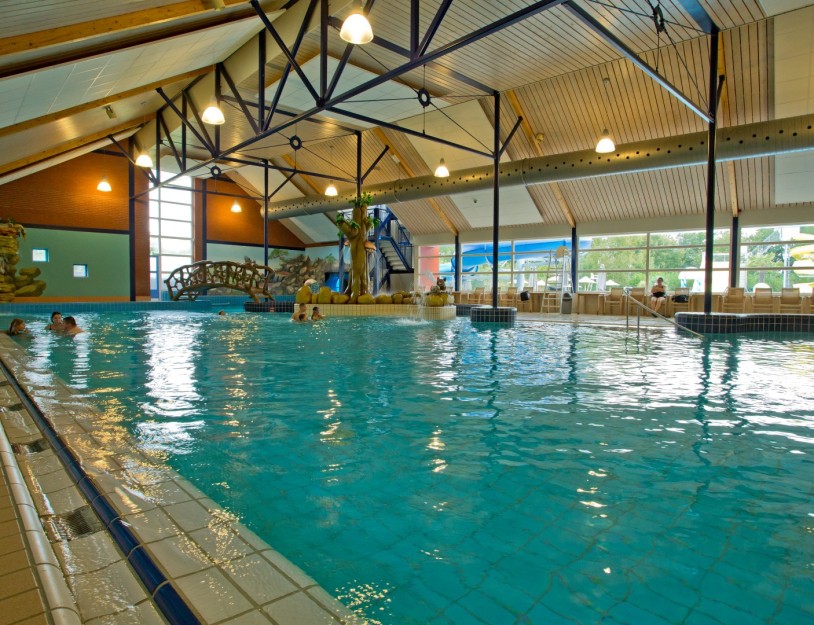 An indoor pool with slides, whirlpool and rapids
During a vacation at The Little Wolf you can always swim, weather or no weather! This is because there is a large heated indoor pool at our family campground. The pool consists of a large deep pool and a paddling pool. The deep pool is ideal for swimming laps, for fun water games or just for swimming. The little ones can splash and play in the paddling pool. For extra water fun, you will find an exciting rapids, a relaxing whirlpool and, starting in 2023, two new exciting indoor slides! Will you come with us through the Formula 1 slide, where you can race against each other? Or in our other new superfast slide? All the ingredients for a vacation of swimming and splashing can be found at De Kleine Wolf!
Take a dip in our heated outdoor pool
Our heated outdoor pool is ideal for a refreshing dip on a hot summer day. The outdoor pools are surrounded by a sunbathing area with lovely loungers. Especially when the temperature rises above 25 degrees, people make frequent use of the two slides that lead into the deep pool. Does everyone in your family have a swimming certificate? Then you can all slide down our family slide at the same time, fun guaranteed! There is also a super-fast slide for the real daredevils and especially for small children there is a paddling pool where they can splash around.
Book your stay with pool!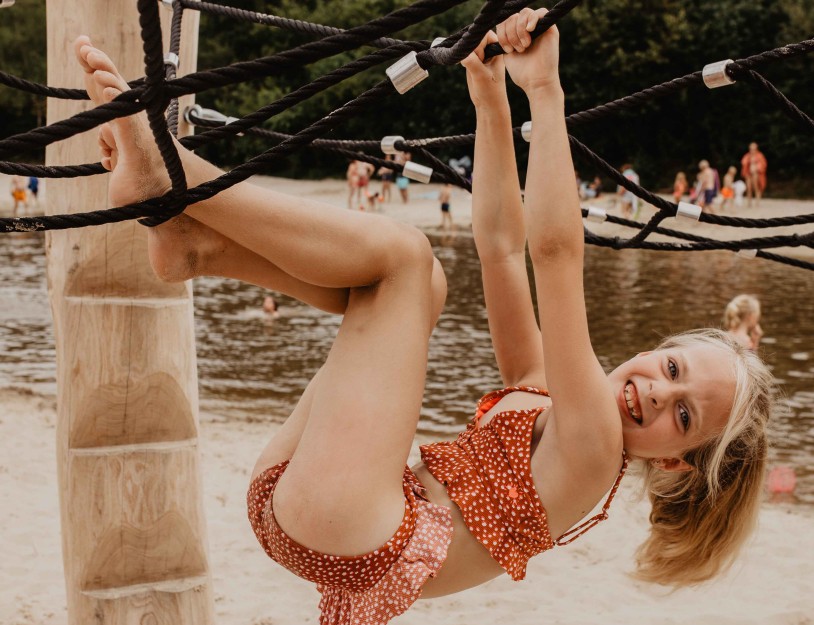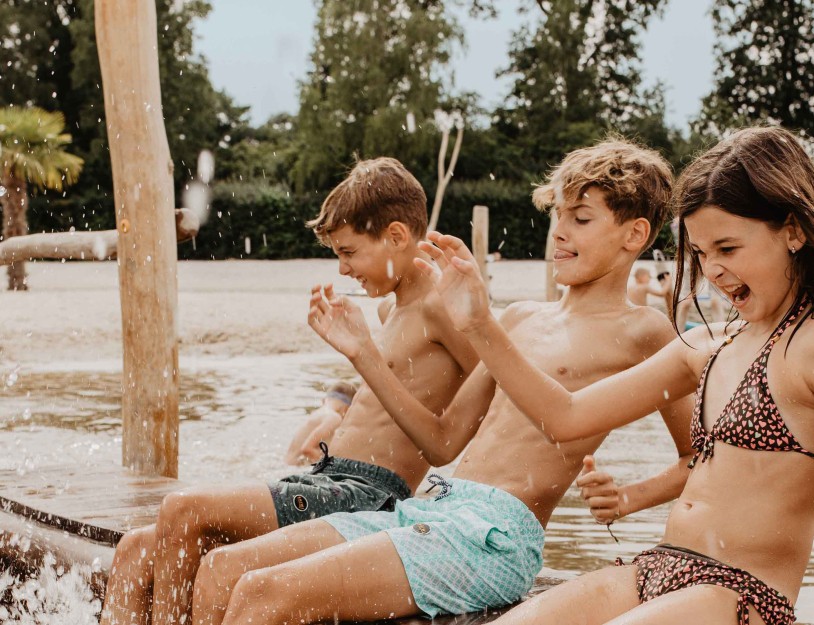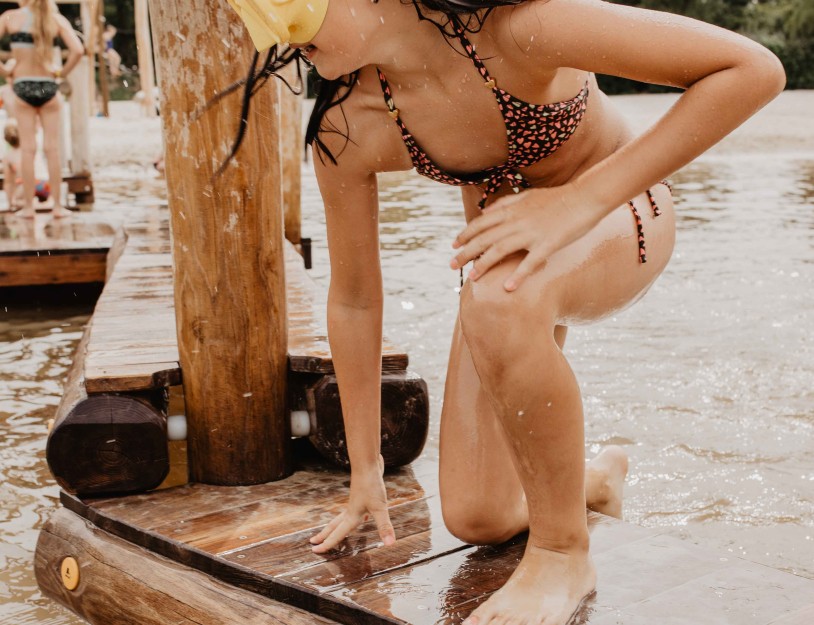 Discover our sand beach
In addition to the indoor and outdoor pool, you can also take a dip at the playa. Our swimming pond is filled with natural spring water. The depth of the pond varies, at its deepest the pond is about 1.35 meters. The swimming pond slopes gradually, allowing both experienced swimmers and less experienced swimmers to paddle. The deep end of the pond is separated from the shallow end with a buoyancy line. So even the littlest ones can splash in the water here safely! Our camping site with swimming pools and swimming pond more than meets the requirements set by the province of Overijssel for natural swimming pools.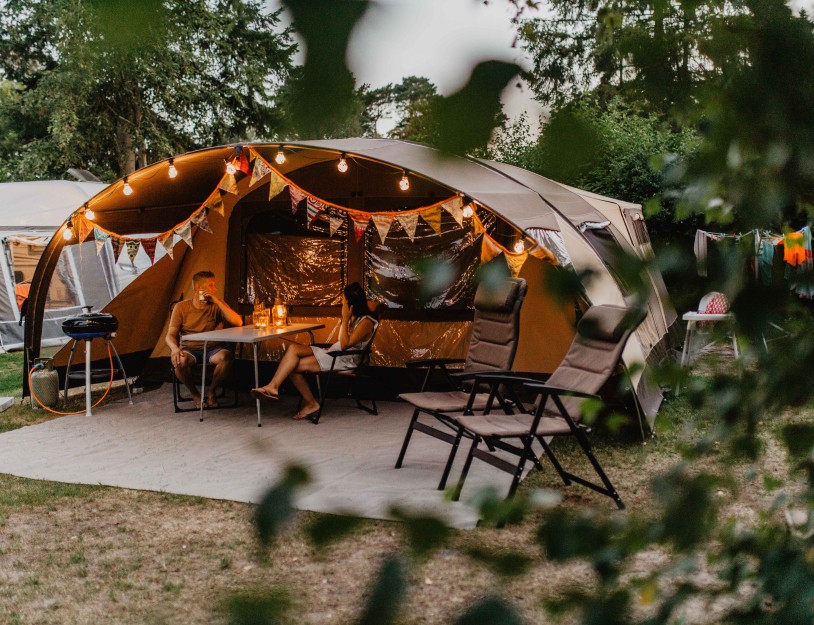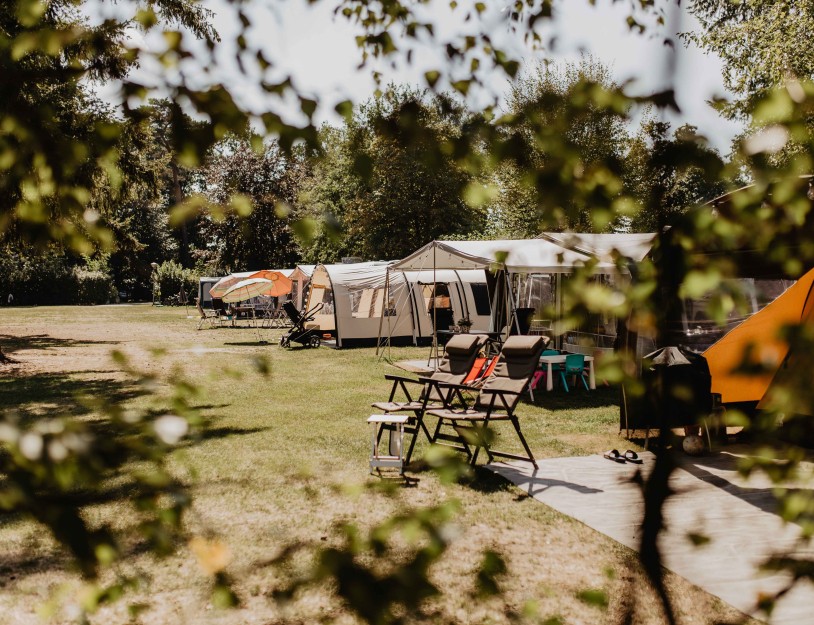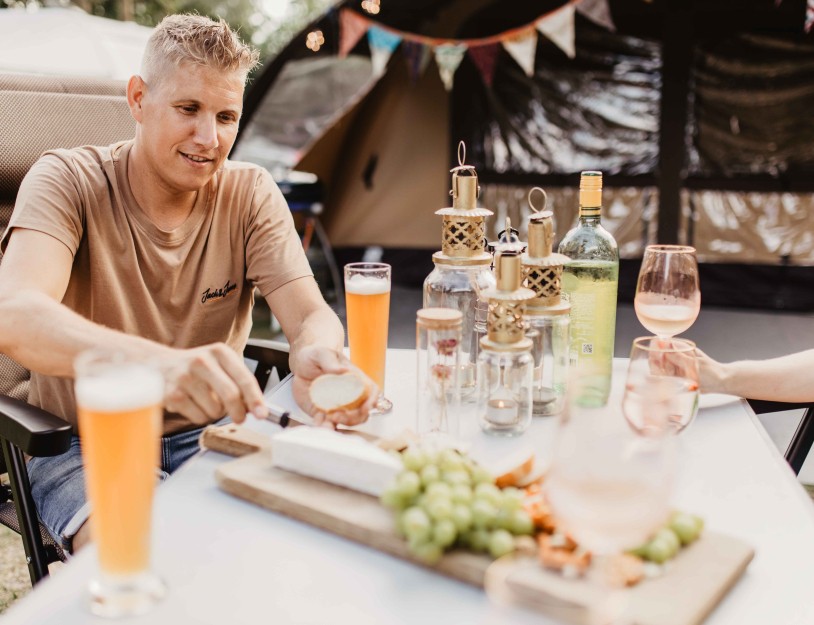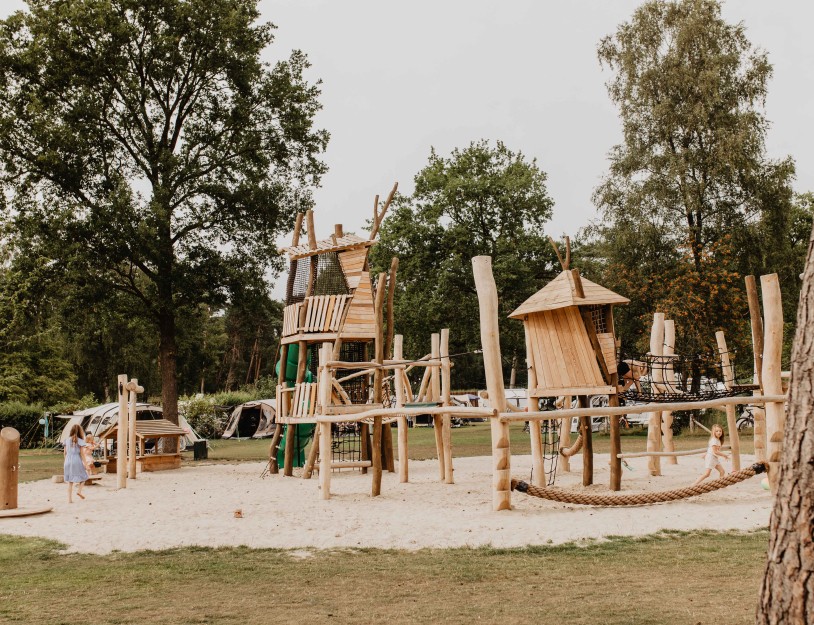 Spacious comfortable pitches
The comfort camping pitches at De Kleine Wolf are spacious and sheltered by trees on cozy lawns. Almost every camping field is equipped with playground equipment, so you can always keep an eye on things from your pitch. There are various pitches, car-free fields and on a small part of the campsite it is allowed to bring pets. The pitches have power points, a CAI connection, their own water tap and drainage. Across the entire site there are sufficient sanitary blocks with underfloor heating, family showers, toddler/toddler sanitary facilities, baby rooms and bathtubs.
Book your stay at our campsite with swimming pool
Would you like to celebrate your vacation at our beautiful 5-star campsite with swimming pool in Overijssel? Then quickly book your stay at De Kleine Wolf. Do you have questions about all the possibilities? Please feel free to contact us.
Book your stay
Does De Kleine Wolf have an indoor and outdoor pool?

Yes, you can go swimming with us both indoors and outdoors. We have a heated indoor and outdoor pool. You can also have a great time at sandy beach Playa De Kleine Wolf'.

Is there a lifeguard present?

Our lifeguards are present during busy days, weekends and school vacations. We ask that you keep a close eye on your children.

What facilities does the indoor pool offer?

There is a paddling pool for toddlers, a deep pool with rapids, spray fountain, bubble bench and a spectacular slide.

What facilities does the outdoor pool offer?

There is a paddling pool with interactive play elements for toddlers, a large outdoor pool and two spectacular slides, and luxury sunbeds are available on the sunbathing lawn.