De Kleine Wolf has turned 60!
Hip Hip Hooray! De Kleine Wolf gets to blow out 60 candles! This is a milestone that we are very proud of, and a festive occasion that certainly won't just pass by. The entire campsite has been beautifully decorated, and we have more than enough in store for you to make your holiday a grand success. We look forward to a season full of beautiful memories and unforgettable stories. One thing is for certain: it will be a holiday that you will never forget! Fancy a party?
Book your vacation in 2023
60 Years of delightful vacations
Fun activities for the whole family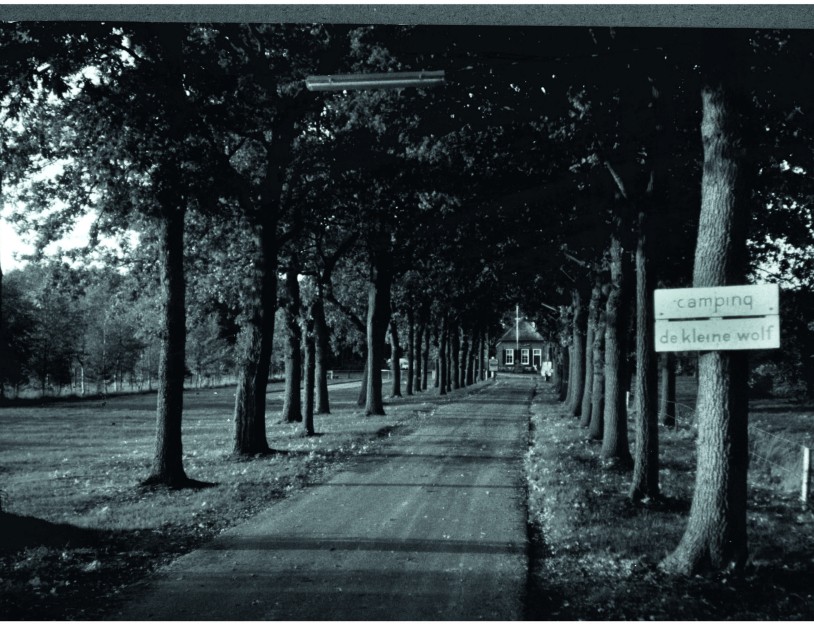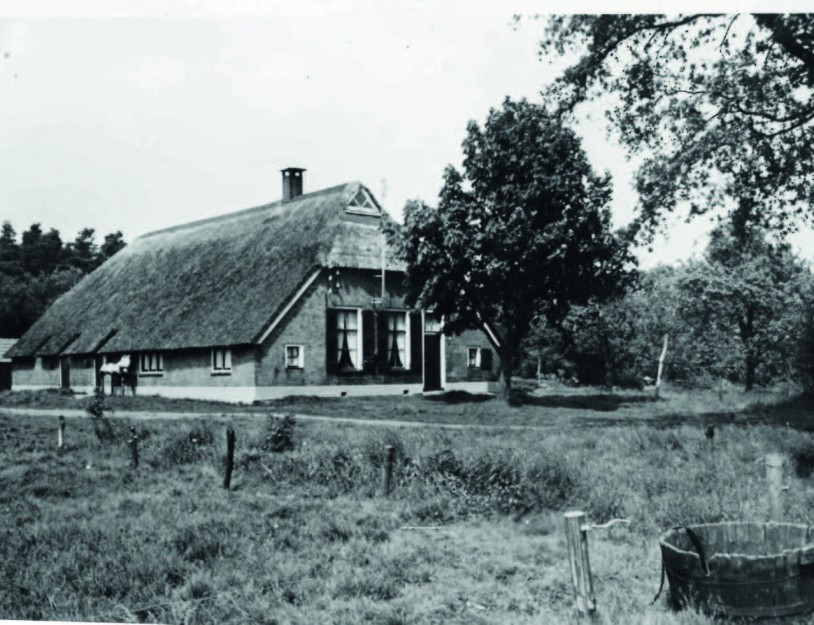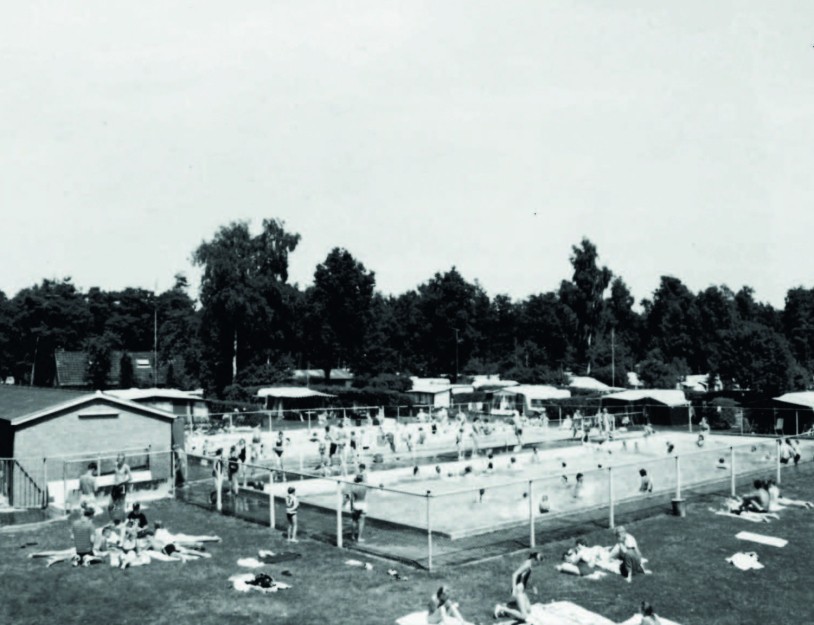 The humble beginnings of De Kleine Wolf
A mowed piece of lawn, a few toilets in an old barn, and a sign saying 'camping' on the side of the road. When Jacob Kat (first generation) transforms the farm named 'De Wolf' and its associated estate into a small campsite in 1963, the first steps were taken towards Camping De Kleine Wolf. With the arrival of various sanitary buildings, an outdoor swimming pool and a small camping shop, the campsite has taken shape and has gained more and more publicity over the years.
Now, 60 years later, as the third generation is at the helm, the campsite has developed into a luxury holiday resort that attracts thousands of guests from all over the country and abroad, every season. The authentic farmhouse is still here - it can be booked as a cozy group accommodation!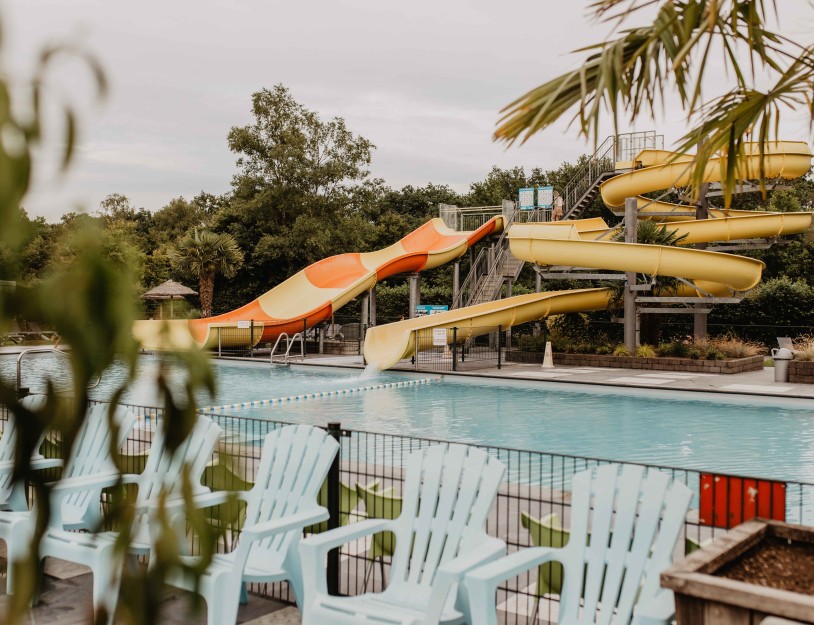 We go big to create happiness in small things
We won't let 60 years of De Kleine Wolf simply pass by! This year, we celebrate our anniversary with festive activities, shows and festivities. Besides these fun activities, there's more than enough to discover at De Kleine Wolf. We never sit still - we like to look towards the future. This year, this has certainly not been any different. During this anniversary year, discover our brand new semi-covered indoor swimming pool, our newest, super fast duo water slides and a unique water slide with a special lighting experience.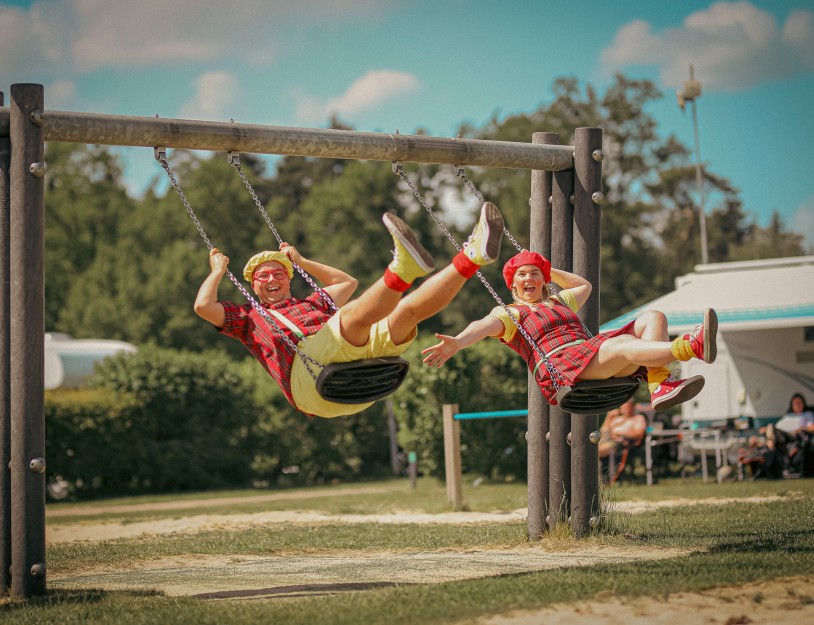 Festive activities for our 60th anniversary
Whoever celebrates their birthday, needs to treat their guests! Which is why we have planned various festive activities for the whole family in 2023. Throughout the season, our animation team is in the greatest mood to keep everyone entertained. From theater shows with Bob & Babet for the little ones, to silent disco evenings for the older kids. Curious about all there is to experience at De Kleine Wolf? View the animation programme at De Kleine Wolf.
Will you celebrate with us?
Would you like to spend your holiday at our festive campsite? Book your stay at De Kleine Wolf! Do you have questions about all of the available options? Then feel free to contact us!
Book your vacation