You do not feel like cooking yourself?
No problem! We have plenty of catering options to choose from. From a quick snack to a sumptuous à la carte dinner. There is something for everyone!
From a quick snack to a delicious a-la-carte meal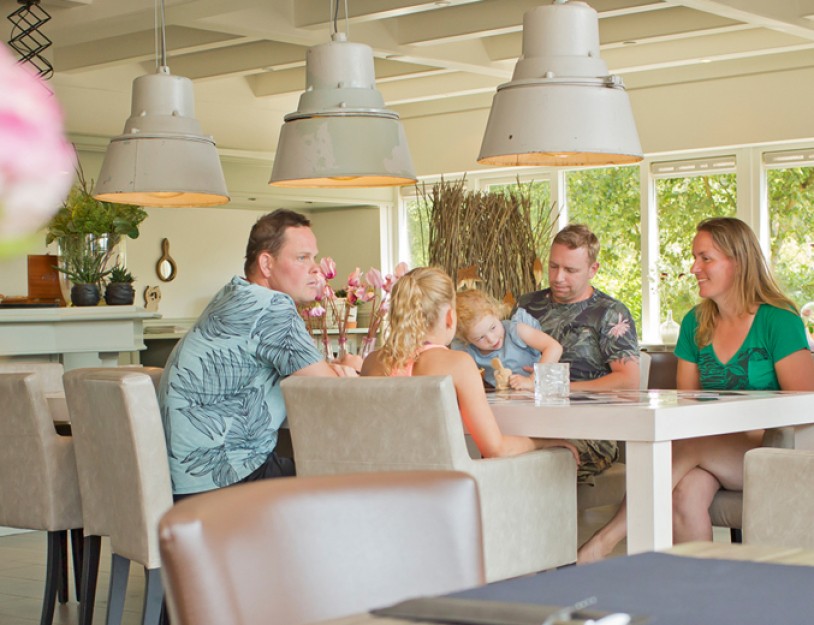 Dining in our restaurant
De Wolventuin is a cosy restaurant with an indoor playground
The courtyard garden offers views of the indoor playground and the campsite. You can relaxe here and enjoy some snacks and refreshments while your children are having fun in the playground. This facility offers snacks and plate-service meals. Our à la carte restaurant has an extensive menu with soups, salads, meat, fish, and vegetarian dishes.
We use local products as much as we can, like the Vechtdal steak of the typically Dutch Brandrode cattle from the Vechtdal, tender beef with a guaranteed delicious taste. Please visit our cosy restaurant or courtyard garden and experience the atmosphere with a refreshing drink.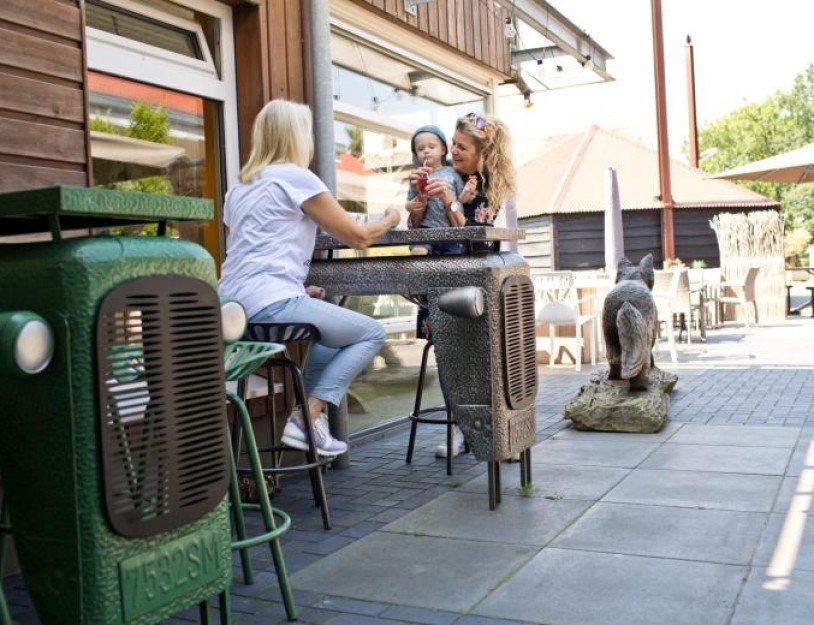 Snack corner and pizzas
For a quick bite, we have the snack corner adjacent to the restaurant
Here you can choose between a wide range of snacks, French fries, and meals. There are tables where you can eat or you can order the meals as takeaways so you can have a relaxed meal in your own 'home'.
There is an additional snack corner in the Schaapskooi which also offer snacks, French fries, and even freshly made pizzas!
Delicious ice cream
What is a holiday without ice cream?
With flavours to suit all tastes! Our ice cream parlour sells the most delicious Italian ice cream. This artisanal ice cream contains no artificial colourants, fragrance or flavouring agents.
For the children we have the well-known Slush Puppies and, of course, we also have soft ice cream and wrapped ice creams.
Our facilities
Lots to do at De Kleine Wolf